Delirium

by Lauren Oliver
Published by Harper Collins on February 1st 2011
Genres: Dystopian, Romance, Young Adult
Pages: 480
Format: ebook
Source: Library
Buy on Amazon
Goodreads

Ninety-five days, and then I'll be safe. I wonder whether the procedure will hurt. I want to get it over with. It's hard to be patient. It's hard not to be afraid while I'm still uncured, though so far the deliria hasn't touched me yet. Still, I worry. They say that in the old days, love drove people to madness. The deadliest of all deadly things: It kills you both when you have it and when you don't.Lauren Oliver astonished readers with her stunning debut, Before I Fall. In a starred review, Publishers Weekly called it "raw, emotional, and, at times, beautiful. An end as brave as it is heartbreaking." Her much-awaited second novel fulfills her promise as an exceptionally talented and versatile writer.
 Review
"I love you. Remember. They cannot take it"
A dystopian future where love is an illness and a one procedure when you're eighteen makes everything better. This is Lena's world and future in a nutshell. In the beginning she seems to agree that this procedure will solve all of her problems and after it will all be ok. Her best friend Hana seems to have doubts to this and has entered an underground world where guys and girls who aren't "cured" hang out and listen to unapproved music.  Lena thinks she is crazy for tempting fate so close to their procedure. That is until she meets Alex and she starts to question everything she once believed.
"It's so strange how life works: You want something and you wait and wait and feel like it's taking forever to come. Then it happens and it's over and all you want to do is curl back up in that moment before things changed."
Lena is such a relatable character. Kind of shy and awkward with a healthy fear of the world she lives in, excited to be cured. I loved to watch her come into her own and watch her eyes open to what was really going on. Between Hana and Alex she couldn't ignore what was in front of her face, that love wasn't a sickness (at least not one she wanted cured). I think the progression is slow but it had to be to be believable and in line with her personality.
"You can't be happy unless you're unhappy sometimes."
Her friendship with Hana, regardless of the setting or their obvious differences, is one that rings true. One more outgoing and rebellious and one a little more quiet and in line with the rules. One comes from a more wealthy family while the other is more modest. Differences aside they have been friends since they were little and work as a team. While they do go through some growing pains during the story I am glad they come back together in some capacity.
"I know that the whole point—the only point—is to find the things that matter, and hold on to them, and fight for them, and refuse to let them go."
We meet Alex, a guard,  while Lena and Hana are in a run and veer off to an off limits area. He appears to be cured but we find him in the underground world as well.  Alex really helps to get Lena to understand what the cure would entail, all the feelings it would take away; that these feelings aren't an illness at all. I absolutely loved Alex and how he is with Lena. He seems to be so positive and motivated despite a sad past. I found the character completely enchanting and could understand how Lena could risk so much to be with him.
"I guess that's just part of loving people: You have to give things up. Sometimes you even have to give them up."
This was a great YA read – well paced, great look at friendships and of course first love and love in general and society without it. Oliver's writing is beautiful – its detailed in the most delicate way where it doesn't overwhelm. This book really developed the characters, the history, and I believe will serve as a really good set up to a probably more action packed follow up. Don't forget this is the first book in a trilogy (as well as some other short stories that go with it) so be ready for an open ending.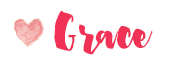 Related Posts