I received this book for free from Publisher in exchange for an honest review. This does not affect my opinion of the book or the content of my review.
Deception Island

by Brynn Kelly
Published by HQN Books on May 31st 2016
Genres: Contemporary, Fiction
Pages: 336
Format: ARC
Source: Publisher
Goodreads

A stolen boy
A haunted soldier
A cornered con woman…
Rafe Angelito thought he was done with the demons from his past—until his son is kidnapped. Blackmailed into abducting an American heiress, the legionnaire soon finds himself trapped in paradise with a fiery, daring beauty who's nothing he expects…and everything he desires. But when he uncovers her own dark secret, Rafe realizes he's made a critical mistake—one that could cost him everything.
Playing body double for a spoiled socialite was supposed to be Holly Ryan's ticket to freedom. But when she's snatched off her yacht by a tall, dark and dangerous stranger, the not-quite-reformed con artist will make a desperate play to turn her captor from enemy to ally, by any means necessary.
Yet as scorching days melt into sultry nights, Holly is drawn to the mysterious capitaine, with his unexpected sense of honor and his searing touch. When they're double-crossed, they'll have to risk trusting each other in ways they never imagined…because in this deadly game of deception, it's their lives—and hearts—on the line.
Review
Holly is just out of prison when she gets her real ticket to freedom playing body double for a well-known politicians daughter while on a yacht traveling the seas. Things get complicated when she is abducted. Rafe's son is kidnapped and the only way to get him back is to do a little kidnapping of his own. He is tasked with abducting a well known American politician's daughter. Unfortunately for him, he gets Holly the imposter and not the real thing. As the two spend time together on a remote island Holly finds herself drawn to Rafe. Can the two both find a way out and keep everything they want and need – Holly her freedom and Rafe his son – while keeping each other?
There was a lot about Deception Island I enjoyed. First was the setting. They are on this amazingly beautiful remote island. It sounds amazing except for the snakes and spiders they always talk about. Second was the action and suspense. This story started off with a bang and really kept it going most of the story. It was definitely a page turner towards the end with me needing to know how everything fit together and how it would all resolve itself. The characters of Holly and Rafe definitely were two I liked a lot. Holly was pretty kick ass. She had a rough time growing up and clearly got mixed up in some bad things landing her in prison but she was scrappy and loyal when it came down to it. Rafe was the reformed bad (and I mean really bad) boy with a heart  of gold. With the love of his son pushing him forward he would do anything to get him back. I loved when we got these two getting to know each other, bond and really understand their motivations. Plus these two had good chemistry and things got a little steamy on the island at certain point.
My only real issue was even with all the action in the beginning it took me a while to really get into it and become invested. I really needed to get to know Rafe and Holly for that to happen which was a little bit into the book. Also at the end there was a LOT going on and it was a bit much I thought and a little hard for me to take it all in and follow it. Still neither of these was something major that it took too much away from my enjoyment.
If you like romantic suspense heavy on action with great complex characters this would be one to pick up!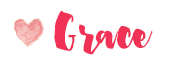 Related Posts