I received this book for free from Publisher via Netgalley in exchange for an honest review. This does not affect my opinion of the book or the content of my review.
Darken the Stars

by Amy A. Bartol
Published by Amazon Publishing on September 8th 2015
Genres: Fantasy, Urban
Format: eARC
Source: Publisher via Netgalley
Buy on Amazon
Goodreads

Kyon Ensin finally has what he's always wanted: possession of Kricket Hollowell, the priestess who foresees the future. Together, their combined power will be unrivaled. Kricket, however, doesn't crave the crown of Ethar—she has an unbreakable desire to live life on her own terms, a life that she desperately wants to share with her love, Trey Allairis.

As conspiracies rage in the war for Ethar, Kricket's so-called allies want to use her as a spy. Even those held closest cannot be trusted—including Astrid, her sister, and Giffen, a member of a mysterious order with a hidden agenda. But Kricket's resolve will not allow her to be used as anyone's pawn, even as the Brotherhood sharpens its plans to cut out her heart.

As the destiny prophesied by her mother approaches, Kricket will backtrack through her fiery future to reshape it. For she knows one thing above all else: the only person she can truly count on is herself.
Review
This is the third installment of the Kricket series and we pick up right where we left off. Kricket and Kyon are together on his island. Kyon has sworn to keep Kricket safe from, well, everyone. Kricket unbeknown to Kyon is acting as a spy on behalf of Giffen, who is part of an underground order trying to gain control. Trey is with this underground order recovering. We see Kyon starting to grow on Kricket. Does she love him? What about Trey? Kricket has tough decisions to make in order to save herself as well as everyone else she cares for.
I adore this series. I would love it more if I didn't feel like this book was half over before it really picked up. The beginning was just so slow. I really liked the dynamic between Kricket and Kyon but it went on for so long and wasn't super interesting. Once it picked up with more going on and more dialogue and action I couldn't put it down.
Kricket was once again her sassy self. I think she struggled a lot with her feeling for Trey, Kyon, Giffen as well as her family on Ethar. We really see her relationship with Kyon change and grow. She definitely is not 100% with it though. I loved how she really did what she thought was best for everyone and not just for herself. She made a ton of sacrifices  when it came to what she had to do.
Kyon was a big part of this book. Anyone who read her Premonition series knows she can write a bad guy and then get  you to kind of like him, hate him, like him, etc. Well it happened again here because Kyon totally grew on me in a weird way. I think we saw him change and grow though and that at least made Kricket (and myself) softening for him easier to take.
While Trey, his crew and Giffen are in the book they aren't a huge part. I would have liked to see more Trey and Kricket interaction, as I loved these two together. There were other characters that popped up here and there. My favorite was a priestess that Kricket befriended. I would have liked to learn more and see their friendship grow.
Overall I was happy with where the story went. I thought the action in the second half of the book was interesting, fun and well paced.
I totally thought this was the end of the series. And maybe it is. There was definitely an opening for this world to be expanded on though – which I wholly support. If not though I think it wrapped itself up enough and I was happy with where it went. Still all I have to say is – come on Amy, write another one!!!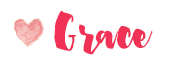 Related Posts