Dangerous Girls

by Abigail Haas, Abby McDonald
Published by Simon Pulse on July 16th 2013
Genres: Suspense, Young Adult
Pages: 388
Format: Paperback
Source: Purchased
Goodreads

It's Spring Break of senior year. Anna, her boyfriend Tate, her best friend Elise, and a few other close friends are off to a debaucherous trip to Aruba that promises to be the time of their lives. But when Elise is found brutally murdered, Anna finds herself trapped in a country not her own, fighting against vile and contemptuous accusations.
As Anna sets out to find her friend's killer; she discovers hard truths about her friendships, the slippery nature of truth, and the ache of young love.
As she awaits the judge's decree, it becomes clear that everyone around her thinks she is not just guilty, but dangerous. When the truth comes out, it is more shocking than one could ever imagine...
Review
Well how about that. That shit was crazy. Yup I could just leave you with that but what kind of review would that be??? A really bad one  that's what. So let's see, I want to review this but can't say a lot because this is definitely one of those you don't want to know a lot going in. So lets go the random (but not spoilerly) thought way . . .
I loved the way it was told through a series of Before, After, Now, etc. It jumped around a bit but slowly unraveled the story in such an interesting way, always keeping you wondering what happened and what you would find out next.
I really felt bad Anna throughout. It seemed like she was really getting the raw end of the deal with everything that went on.
The pace was actually a bit slow in the beginning for me but picked up really quickly.
I had an uneasy feeling the entire time which I LOVED.
I wish there wasn't as much hype and love for it because I think it made me almost hyper aware when reading it and I wish I went in with no expectations at all.
I thought I knew who did it like every new chapter. I was so sure I had it worked out – until I didn't.
Pretty much I really enjoyed this and it kept me on my toes the entire time. Totally worth the hype and the love. If you haven't read this one yet I highly recommend it, especially if you like twisty and dark YA suspense.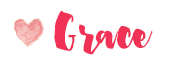 Related Posts