You guys know Tracy over at Cornerfolds right? Well, if you don't go check out her awesome blog! What you may not know is she sells book themed candles from her Etsy shop. Some of the candles currently featured on her shop are inspired by such books as The Fault in Our Stars, the Splintered series, A Court of Thorn and Roses, The Selection, Harry Potter and Percy Jackson.
I was lucky enough to get to try one to review*. As a huge fan of the Divergent series I was happy to get Amity Harvest which is an apple scent. All of the candles are 8 oz and a blend of premium soy and paraffin waxes. The wicks are 100% cotton. Each 8  candle measures about 3.5″ tall and 3″ in diameter and comes with a silver twist top lid.
I used it twice this week and here are some of my thoughts:
Labels. I think the labels are really cute. They match Cornerfolds design from the blog. The colors are nice and the name is clearly written.

Size. This is the perfect medium sized candle. It fit perfectly on my bookshelf (when I was NOT burning it – safety first y'all!)

Color. Now clearly this will be different based on the candle you pick. But mine was green for the apple scent. It was a pretty color and again looked nice in my kitchen, which is where I burned it.

Smell. So this is the biggest thing for me with a candle. And it smelled really good. Just like apples. Best part. I blew it out at 3pm. Went out that night. Didn't get back until 2am (wild I know) and it the house still smelled like apples. No joke. That's a win in my book!

These candles are $10 plus shipping and handling. I think it is a fair price and compared it to other book candles out there and it was comparable if not lower. Also, special requests could be made if you had an idea you wanted. I think this is such an awesome gift idea for any book lover.
Here is the link to Cornerfolds Candles: https://www.etsy.com/shop/CornerfoldsCandles
*Candle was provided free for honest review*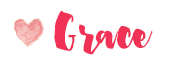 Related Posts