Confess

by Colleen Hoover
Published by Simon and Schuster on March 10th 2015
Genres: Fiction, New Adult, Romance
Pages: 320
Format: ebook
Source: Purchased
Buy on Amazon
Goodreads

From #1 New York Times bestselling author Colleen Hoover, a new novel about risking everything for love—and finding your heart somewhere between the truth and lies.At age twenty-one, Auburn Reed has already lost everything important to her. In her fight to rebuild her shattered life, she has her goals in sight and there is no room for mistakes. But when she walks into a Dallas art studio in search of a job, she doesn't expect to find a deep attraction to the enigmatic artist who works there, Owen Gentry. For once, Auburn takes a chance and puts her heart in control, only to discover that Owen is keeping a major secret from coming out. The magnitude of his past threatens to destroy everything important to Auburn, and the only way to get her life back on track is to cut Owen out of it.To save their relationship, all Owen needs to do is confess. But in this case, the confession could be much more destructive than the actual sin.
Review
"I'll love you forever. Even when I can't."
Ms. Hoover does it again. I love her. And want to hit her too for always making me cry! I couldn't even make it through the damn prologue!
"There are people you meet that you get to know, and then there are people you meet that you already know."
ANYWAYS…. after I read that prologue I wasn't sure where we were going but we see Auburn, who has had a pretty hard life and lived through a lot for 20,  newly in Texas and looking for another job. She legit stumbles upon a help wanted sign and confessions all over a shop's window. Then we meet Owen as he is practically begging Auburn to fill the position.
"I may be a sucker for a cute, crooked incisor, but following strangers into unknown territory is where I should probably draw the line."
Ugh but I would follow Owen anywhere – and so did she. She takes the spur of the moment job to help him at his monthly art exhibit and makes a decent buck. But its clear from the moment they lay eyes on each other they are meant to be more than employer/employee.
And seriously the artwork and the confessions they are inspired by throughout the book are breathtaking. The artwork was beautiful and moving. The confessions made my heart hurt. It was all wonderful because the fact that they provoked such emotion was proof to how they added to the book.
::Side note:: Love how Colleen is able to incorporate the art so well into the theme of her novel. Just like in Maybe Someday when she had the soundtrack that went along with it.
"I'm scared I'll never feel this again with anyone else," I whisper.
He squeezes my hands. "I'm scared you will."
Throughout the book there are a series of what could only be called unfortunate events that get in the way of their attraction/relationship:
Owen's father who appears to not be happy with his son
Trey, a cop, who clearly has a thing for Auburn
Owen has something come up and has to leave for a time
And a bunch of other spoilerly type stuff!
I love both Auburn and Owen. They were such easy characters to like and root for. I just wanted them to get their happy ending.
"That could be fate, you know."
I will say that the ending had me crying again. Just like the prologue. It was amazing and the story wove back to the beginning in a way that was truly touching and perfect. A must read, especially if you love Colleen's other books. If you haven't read her books yet shame on you and go get one!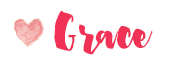 Related Posts