I received this book for free from Publisher via Edelweiss in exchange for an honest review. This does not affect my opinion of the book or the content of my review.
Come Back to Me

by Mila Gray
Published by Simon Pulse on December 8th 2015
Genres: Contemporary, New Adult, Romance
Pages: 352
Format: eARC
Source: Publisher via Edelweiss
Goodreads

In this heart-wrenching tale of love and loss, a young Marine and his best friend's sister plunge into a forbidden love affair while he's home on leave.
When a Marine Chaplain knocks on her door, Jessa's heart breaks—someone she loves is dead. Killed in action, but is it Riley or Kit? Her brother or her boyfriend…
Three months earlier, Marine Kit Ryan finds himself back home on leave and dangerously drawn to his best friend Riley's sister, Jessa—the one girl he can't have. Exhausted from fighting his feelings, Kit finally gives in, and Jessa isn't strong enough to resist diving headfirst into a passionate relationship.
But what was just supposed to be a summer romance develops into something far greater than either of them expected. Jessa's finally found the man of her dreams and Kit's finally discovered there's someone he'd sacrifice everything for.
When it's time for Kit to redeploy, neither one is ready to say goodbye. Jessa vows to wait for him and Kit promises to come home to her. No matter what.
But as Jessa stands waiting for the Marine Chaplain to break her heart, she can't help but feel that Kit has broken his promise…
Riley or Kit? Kit or Riley? Her brother or her boyfriend? Who's coming home to her?
Review
Jessa wakes up one morning to get the worst news or her life. She sees the Marine Chaplain coming to the door and knows one of the men in her life is dead – but is it her brother or boyfriend. We then jump back and see the Jessa and her boyfriend Kit start their relationship while he is on a short leave from the military. They have a bunch of obstacles in the way – they both don't realize they like each other, Riley, Jessa's brother and Kit's best friend, is protective of Jessa, Jessa's father doesn't like Kit and then there is the fact that Kit has to go back on another tour for the Marines. Then we see the after -after the news comes in. Can Jessa survive it ??
I really like Jessa. She was a little bit on the shy and innocent side. But I feel like it had more to do with her controlling father than it did her own personality. When we get to see her with Kit she is much more a free spirit. I liked that she definitely had some growth and found herself along the way.
Kit. Love me some Kit. He was so romantic, albeit a bit of a bad influence. But I think Jessa needed a little of that to get her out of her shell and know there was more out there just sitting being scared of her father. He was really supportive of Jessa and all her dreams. Just super sweet.
The forbidden aspect of the relationship was done so well here. With Jessa's father and brother both being over protective it totally made sense they kept their relationship from them. I loved all their stolen moments. Especially since Kit made so many of them perfect.
The other characters here were done well and added a lot to the story. As said earlier, Jessa's dad play a big role. He is also in the military and had something happen that he saw and is now suffering some sort of PTSD that he won't get help for. So everyone is scared of him and tries to not get in his way. Riley, her brother, is around when hanging out with Kit. I loved when he would ask about the girl Kit was seeing and asking questions he would never want to know about his sister. AWKWARD. I think my favorite secondary character though was Kit's dad. He was like a center for Kit. He would listen and try to steer him in the right direction and was there for him and Jessa.
Even though the romance was fun to read about I think my favorite part was the after – after Jessa gets the visit from the Marine Chaplain. I liked seeing the darker side of the story and how everyone dealt with it. Also, this is where most of the growth happens for the characters.
This was a wonderful story with so many great elements to it. Also, it was a quick and easy story I got lost in. If you love forbidden romances, books with military themes or just a really good emotional read, definitely pick this one up!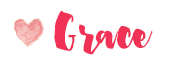 Related Posts