I received this book for free from Publisher via Netgalley in exchange for an honest review. This does not affect my opinion of the book or the content of my review.
Changes in Latitudes

by Jen Malone
Published by HarperTeen on July 25th 2017
Genres: Contemporary, Young Adult
Pages: 384
Format: eARC
Source: Publisher via Netgalley
Goodreads
Reading Challenges: 2017 Contemporary Romance Reading Challenge

All Cassie wants is to get some solid ground under her feet following the shock of her parents' divorce. So when she learns of her mom's plans to take Cassie and her brother, Drew, on a four-month sailing trip from Oregon to Mexico, she's stunned. There is absolutely nothing solid about the Pacific Ocean.

Cassie is furious. And nervous. It's been hard enough keeping Drew sheltered from what Cassie knows about her mother's role in breaking their family apart, but living in such close quarters threatens to push her anger past its tipping point.

Enter Jonah, a whip-smart deckhand who's as gorgeous as he is flirtatious. Cassie tries to keep him at a distance, but the more time they spend together—wandering San Francisco, riding beachside roller coasters, and exploring the California coastline—the harder it is to fight the attraction. ​Cassie wants to let herself go, but her parents' split has left her feeling adrift in a sea of questions she can't even begin to answer. Can she forgive her mom? Will home ever feel the same? Should she take a chance on Jonah? With life's unpredictable tides working against her, Cassie must decide whether to swim against them…or dive right in.
Review
If Wanderlost made me want to take a trip to Europe with a bus full of seniors than Changes in Latitude made me yearn to Live on a sail boat for months and learn to sail. While these things will probably never happen I am glad Jen Malone's books can let me pretend for a while!
Changes in Latitude is about Cassie, whose parent's divorce rocked her life and changed her relationship with her mother for the worse. Cassie has big plans for her summer when her mother informs her that her and her brother will be spending 4 months on a boat sailing to Mexico. The last place Cassie wants to be is in close quarters with her mother for that long. Her mother hopes this will bring them all closer together. Will it work??
Cassie reminded me of a typical teenager. She wasn't always the best to her mother, everything happening seemed like the end of the world and she was stubborn about opening up to new ideas. That said I still really liked her. She just wasn't adjusting well at all. We see her grow and realize how she was acting wasn't justified or appropriate. Yay for growth!
Of course, there is an adorable romance. Jonah was hard not to love. He was fun and flirty but could be real when he needed to be. I loved when he showed her around San Francisco, his hometown. That was definitely a favorite part for me.
Family dynamics galore! Even though her parents are divorced it doesn't mean she doesn't have two loving parents. She does and we do get to see them both. Her dad isn't in it much but he is there and supportive and lovely. Her mom is just trying so hard to reach Cassie and mend their relationship. Also, her brother is pretty awesome and their relationship is great. I was glad to see them all come together and get past a lot of their issues.
I never knew I needed a book with sailing in my life until this one. I loved the adventure of it and all the terminology.
This was another winner from Jen Malone for me!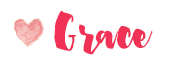 Related Posts