Carry On

by Rainbow Rowell
Published by St. Martin's Griffin on October 6th 2015
Pages: 522
Format: ebook
Source: Library
Goodreads

Simon Snow is the worst chosen one who's ever been chosen.
That's what his roommate, Baz, says. And Baz might be evil and a vampire and a complete git, but he's probably right.
Half the time, Simon can't even make his wand work, and the other half, he sets something on fire. His mentor's avoiding him, his girlfriend broke up with him, and there's a magic-eating monster running around wearing Simon's face. Baz would be having a field day with all this, if he were here—it's their last year at the Watford School of Magicks, and Simon's infuriating nemesis didn't even bother to show up.
Carry On is a ghost story, a love story, a mystery and a melodrama. It has just as much kissing and talking as you'd expect from a Rainbow Rowell story—but far, far more monsters.
Review
Rainbow Rowell is one of my favorite authors ever. I started with Eleanor & Park and devoured everything else she has written. Attachments is my favorite book by the way. But Fangirl was a close second. In Fangirl Cath wrote fan fiction about Simon Snow. So there would be little excerpts of her writings in the book. Carry On is Rowell's take on Simon Snow's story.
For those who don't know, Simon Snow is kind of like Harry Potter – in the whole magical wizard school type thing. I can't vouch for that specifically because I haven't read Harry Potter 🙂 I can say I was nervous as hell about Carry On. For two reasons:
– I wasn't sure Rowell would be able to write a story like this with magical elements and what not. I didn't feel like it matched with her other books.
– I didn't really like the Simon Snow parts in Fangirl. I thought they were boring and skimmed if nit skipped them.
So yeah I was nervous. And to be honest through the first like 40% I was thinking this is ok but nothing great. I was seriously dumb to doubt her though. It really picked up after that and I was so hooked.
Carry On was pretty awesome and here is why:
THE CHARACTERS
Simon Snow is a bumbling mess of a magician. However, he means well, tries hard and is a good friend. Speaking of friends I loved Penelope. She is a know it all, kind of bossy and someone who will risk everything to help Simon. The there is Baz. Love Baz. Cocky and super talented from a very prominent family. Plus, you know he is a VAMPIRE!
THE WORLD
I wasn't sure what to expect. I knew there would be magicians and a school. But I loved there were other things like vampires (yay Baz!), werewolves and other crazy creatures. The magical school was fun but I was also glad we got to travel a bit around England to some other places.
THE STORIES
The mystery of the Humdrum (the bad guy) was interesting and fun. Not only that but there is a second mystery about who killed Baz's mother years ago. But my favorite part you guys – the romance. It was classic hate to love and it was AMAZING!
Even though it is on the longer side, over 500 pages, I didn't really feel that it felt that long or moved too slow, especially when it really got into it. My only complaint was there were a lot of perspectives. So many of the characters got chapters. Some were really short and some only had a couple throughout the book. I think I could have done without some of them.
If you like Rainbow Rowell this is a must. Even if you didn't like the Simon Snow parts in Fangirl (like me) I would still give it a try.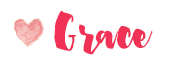 Related Posts