I received this book for free from Publisher via Netgalley in exchange for an honest review. This does not affect my opinion of the book or the content of my review.
Cam Girl

by Leah Raeder
Published by Atria on November 3rd 2015
Genres: New Adult
Pages: 320
Format: eARC
Source: Publisher via Netgalley
Goodreads

Vada Bergen is broke, the black sheep of her family, and moving a thousand miles away from home for grad school, but she's got the two things she loves most: her art and her best friend—and sometimes more—Ellis Carraway. Ellis and Vada have a friendship so consuming it's hard to tell where one girl ends and the other begins. It's intense. It's a little codependent. And nothing can tear them apart.
Until an accident on an icy winter road changes everything.
Vada is left deeply scarred, both emotionally and physically. Her once-promising art career is cut short. And Ellis pulls away, unwilling to talk about that night. Everything Vada loved is gone.
She's got nothing left to lose.
So when she meets some smooth-talking entrepreneurs who offer to set her up as a cam girl, she can't say no. All Vada has to do is spend a couple hours each night stripping on webcam, and the "tips" come pouring in.
It's just a kinky escape from reality until a client gets serious. "Blue" is mysterious, alluring, and more interested in Vada's life than her body. Online, they chat intimately. Blue helps her heal. And he pays well, but he wants her all to himself. No more cam shows. It's an easy decision: she's starting to fall for him. But the steamier it gets, the more she craves the real man behind the keyboard. So Vada pops the question:
Can we meet IRL?
Blue agrees, on one condition. A condition that brings back a ghost from her past. Now Vada must confront the devastating secrets she's been running from—those of others, and those she's been keeping from herself...
Review
Vada and Ellis were in a car accident that changed both their lives. Vada injures her hand that she draws with which is her passion. Ellis can't remember exactly what happened and feels Vada is keeping something from her. In their search for answers about the accident and their own relationship they are torn apart. Without art or Ellis, Vada turns to camming (public and private stripping shows on the internet) to make money and find a new place for herself. She is still hung up on the accident and has struck up a relationship with the father of the other person involved. Instead of helping with closure that they both need, more questions are raised. When not only Ellis is back in the picture but a mysterious cam client "Blue" pops up, Vada questions what and who she really wants.
This book was so raw and honest and I expected nothing less from everything I have heard about Leah Raeder's other books. It was full of secrets and questions. It felt like everyone was keeping something from someone else. Were these secrets important? Were they kept for the person's own good? Would we ever find out the answers? Also, I wondered if there would be any kind of happy ending.
Vada and Ellis and their relationship were one of, if not the main, focuses in Cam Girl. Vada was an artist in grad school living with Ellis. They were clearly more than friends but Vada had a hard time committing to it or being public with Ellis. Ellis worked with computers and was openly gay. Throughout not only the current events but within scenes from their pasts we see how hot and cold, up and down they were together. Vada identified as bisexual but seemed to believe she would end up with a man. A lot of this seemed to come from her culture and upbringing. This would always come between them. I kind of felt bad for both in this situation. Ellis knew what she wanted. She wasn't ashamed of Vada or their relationship. I totally understood where Vada was coming from though. It is easy to say that she should have been more open and not scared of her feelings, but honestly that is something that I think a lot of people deal with – regardless of their sexual preference.
The whole camming aspect was really interesting. I have no idea how accurately portrayed it all was but it was totally eye-opening for me. Also, Raeder did not hold back and some of the scenes during camming were very graphic. Those who don't want to read about sexual acts and such might not want to pick this one up or have to skip over some parts.
We get to see the events through Vada, first person narration. There are scattered flashbacks throughout the book, mostly pertaining to Vada and Ellis and the origins and development of their relationship. I thought the pacing was done really well. There were enough unanswered questions to make me want to keep going and find out what really happened with the accident and what was going on currently. Another plus for me was the setting. It took place in coastal Maine and I felt like I was transported there because Raeder described it amazingly. In fact, her writing really is so descriptive in a way that doesn't overpower but adds so much to the experience.
I think the biggest thing that resonated with me was the really big and important issues that were addressed and done so well. Without getting into too much detail it dealt with various LGBTQ issues, how they affect different people and the people around them.
I was really happy where the story ended up. I will definitely be going back to read Untreachable and Black Iris so I can get more of Raeder's amazing writing and honest, darker and different stories.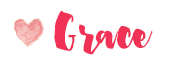 Related Posts