I received this book for free from Publisher via Edelweiss in exchange for an honest review. This does not affect my opinion of the book or the content of my review.
By Your Side

by Kasie West
Published by HarperTeen on January 31st 2017
Genres: Contemporary, Young Adult
Pages: 352
Format: eARC
Source: Publisher via Edelweiss
Goodreads

In this irresistible story, Kasie West explores the timeless question of what to do when you fall for the person you least expect. Witty and romantic, this paperback original from a fan favorite is perfect for fans of Stephanie Perkins and Morgan Matson.
When Autumn Collins finds herself accidentally locked in the library for an entire weekend, she doesn't think things could get any worse. But that's before she realizes that Dax Miller is locked in with her. Autumn doesn't know much about Dax except that he's trouble. Between the rumors about the fight he was in (and that brief stint in juvie that followed it) and his reputation as a loner, he's not exactly the ideal person to be stuck with. Still, she just keeps reminding herself that it is only a matter of time before Jeff, her almost-boyfriend, realizes he left her in the library and comes to rescue her.
Only he doesn't come. No one does.
Instead it becomes clear that Autumn is going to have to spend the next couple of days living off vending-machine food and making conversation with a boy who clearly wants nothing to do with her. Except there is more to Dax than meets the eye. As he and Autumn first grudgingly, and then not so grudgingly, open up to each other, Autumn is struck by their surprising connection. But can their feelings for each other survive once the weekend is over and Autumn's old life, and old love interest, threaten to pull her from Dax's side?
Review
Kasie West is definitely one of my favorite authors – especially for easy, fluffy reads with some heart. When I got approved for this one I had to read it despite it being kind of early. Again Ms. West did not disappoint.
Autumn accidently gets herself locked in and stranded in the library for the weekend. If that wasn't bad enough she realizes she is locked in with Dax, who is trouble if the rumors at school are true. She knows her friends will come back for her  . . . until they don't. Surviving off vending machine food and one sleeping bag the two start to open up to each other. But can this new friendship survive beyond the library walls?
I mean I almost can't take it – Kasie West brought all her fluffy cuteness to a library. How perfect??? This is nothing really new here – cute popular girl, cute damaged bad boy come together in unlikely circumstances but then have to face the real world where their friendship might not be able to be maintained. I am more than ok not having something new or different as long as the old is done really well and it was here.
Autumn is a relatable character. She seems to be part of the popularish crowd but they seemed normal. She has a crush on a guy , has a group of friends but also deals with anxiety which sometimes causes her to duck out or take a step back. The problem is her friends don't know about the anxiety. Dax is that mysterious bad boy who we all know won't be that bad. He has a rough life but is a good guy. They were relly sweet together once they got through the initial getting to know each other/test each other phase. But that phase was fun and I am glad we got that in the library.
This was just an adorable, addictive book that not only had a sweet romance but some other topics including anxiety, foster care, and friendships. Another winner for Kasie West.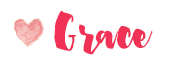 Related Posts