Burying Water (Burying Water, #1)

by K.A. Tucker
Published by Atria on October 7th 2014
Genres: Contemporary, Fiction
Pages: 354
Goodreads

The top-selling, beloved indie author of Ten Tiny Breaths returns with a new romance about a young woman who loses her memory—and the man who knows that the only way to protect her is to stay away.
Left for dead in the fields of rural Oregon, a young woman defies all odds and survives—but she awakens with no idea who she is, or what happened to her. Refusing to answer to "Jane Doe" for another day, the woman renames herself "Water" for the tiny, hidden marking on her body—the only clue to her past. Taken in by old Ginny Fitzgerald, a crotchety but kind lady living on a nearby horse farm, Water slowly begins building a new life. But as she attempts to piece together the fleeting slivers of her memory, more questions emerge: Who is the next-door neighbor, quietly toiling under the hood of his Barracuda? Why won't Ginny let him step foot on her property? And why does Water feel she recognizes him?
Twenty-four-year-old Jesse Welles doesn't know how long it will be before Water gets her memory back. For her sake, Jesse hopes the answer is never. He knows that she'll stay so much safer—and happier—that way. And that's why, as hard as it is, he needs to keep his distance. Because getting too close could flood her with realities better left buried.
The trouble is, water always seems to find its way to the surface.
Review
I was super excited to start this series for two reasons. First being I know so many people loved it. The second being I loved K.A. Tucker's latest book He Will Be My Ruin. I will say I wasn't disappointed!
When a young woman wakes up int he hospital with no memories at all she has to figure out a life for herself. With the help of her doctor and her husband this young woman, "Water", finds a place to stay with their neighbor, a job in town and starts her life over.  When the doctor's son Jesse starts to come around, Water feels very drawn to him. Is this a clue to her former life or just a crush?
I loved how this started. I felt like it started in the thick of something and I wasn't sure what but I was intrigued and invested right off the bat. Then we get into the past chapter told by Jesse and the present chapters told by Water. The past/present dynamic of the alternating chapters was done really well and worked for me.
I enjoyed both Jesse's and Water's chapters but favored the Water's a bit more. This was mostly because I loved the secondary characters around her, especially Ginny and Dakota. Ginny was a cranky older woman who had her own traumas in life that led her to lead a very lonely life. I loved watching Water and her build their own sort of friendship and help bring out the best in each other. I also loved Water's boss Dakota. She was very much a free spirit and someone who had some insights into Water as a person, even when Water couldn't remember things about her past she felt Dakota was right.
So somehow I got to talking about secondary characters before the main ones. Oops! Jesse and Water were both MCs who I liked ad was rooting for. Jesse had that bad boy with a good heart thing going for him. I think he always meant to just keep his head down and do his work. He always meant to do the right thing but sometimes it didn't always happen exactly like that. Water was a fun character to follow since she was kind of like a clean slate. With no memories we see her try and find out what she likes and doesn't, what she is good at, can she drive, etc. When Jesse starts coming around and she starts noticing him I was excited for the two to get together. They were adorable in the time they shared.
Another thing I loved was the setting. We are in rural Oregon and it seemed beautiful. I loved all the descriptions of the lake and the mountains. Also, there is a horse farm that comes to the forefront of the stories which I enjoyed. I am such a sucker for different and picturesque settings.
I will admit I have a love for memory loss stories so that was a big reason I liked this one so much. I was a bit disappointed on the way everything wrapped up. It seemed a bit too easy. Still, it didn't really take away much from enjoyment as the story, characters and setting were all such high points. I am very excited to continue with this series!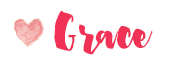 Related Posts