Bright Side

by Kim Holden
Published by Do Epic LLC on July 9th 2014
Genres: Fiction, New Adult
Pages: 389
Format: ebook
Source: Purchased
Buy on Amazon
Goodreads

Secrets.Everyone has one.Some are bigger than others.And when secrets are revealed,Some will heal you ...And some will end you.Kate Sedgwick's life has been anything but typical. She's endured hardship and tragedy, but throughout it all she remains happy and optimistic (there's a reason her best friend Gus calls her Bright Side). Kate is strong-willed, funny, smart, and musically gifted. She's also never believed in love. So when Kate leaves San Diego to attend college in the small town of Grant, Minnesota, the last thing she expects is to fall in love with Keller Banks.They both feel it.But they each have a reason to fight it.They each have a secret.And when secrets are revealed,Some will heal you ...And some will end you.
Review
"Sunsets and people, that's what it's all about. Especially people."
THIS REVIEW HAS BEEN SPONSERED BY TISSUES.ALL OF THEM.
WOW. OK. Let me just wipe up the crazy puddle of tears from finishing this book. Alright, now that that is taken care of lets get to it.
Kate is on her way to Grant College to start her freshman year. She misses her best friend Gus like crazy but, lucky for her, she meets an amazingly quirky freshman Clayton who turns out to be a great friend. Also, there is his roommate Pete who is shy but kind. She stumbles onto a job at a flower shop and meets Shelly who comes off like a hard ass but shares Kate's love for music. And then the boy. Keller. Coffee God. He works at Grounds, the local coffee shop. We see Kate navigating her first college year, surrounded by this loving crew she has found. From the beginning it is clear Kate has something about her or her past but it isn't quite clear yet but is alluded to throughout the book until it comes out. We also get to see Keller's POV at times and he also has something that is not quite in the open. Can these two get past what they're hiding? Will they help each other past these things??
"She's the poster child for positivity. She's a freaking ray of sunshine. She doesn't just look on the bright side … she lives there."
Kate is so damn kick ass. I loved her. I want to be friends with her. I mean she loves awesome music, black coffee, good books, she dances her ass off, she is a great listener, is always trying to help her friends and even people you would most likely want to slap. Still, since we can see her thoughts we know she is a real person who isn't always super happy or who does get annoyed with people or things. She just tries her best everyday. Which is all we can try to do. Some of my favorite moments are her little asides with God. I like how she keeps it real when talking to him and lets you in a little bit more. Did I say I loved her already??
"You do epic like no one else."
Gus is her best friend and aspiring rock star. He knows Kate better than anyone and they both need each other. Gus makes most of his appearances through text, phone call or Skype. The love these two share is so obvious even at this long distance. I really enjoyed the musical side to their friendship. We see Kate really push Gus to "do epic" in regards to the band. There is a bit of ~ is this more than friendship, is it not ~ going on though. In the end, I think its hard to find a friendship this deep and true that they both can't give that up for something that could ruin it.
"He smiles and it's the happiest, saddest smile I've ever seen. You wouldn't think that two distinct emotions could live inside one smile, but they can. He's present. This moment is all that matters."
Kate meets Keller at the local coffee shop and its definitely something  at first sight. I wouldn't say love but they both are definitely attracted to each other. Their friendship starts after they run into each other again with mutual friends. The relationship definitely moves slower since they both hold back for their own reasons. When they do eventually give in – I was all "finally!" They truly bring out the best and motivate each other to live the lives they want.
"Today, my life is awesome. I don't want to think about tomorrow. Or the day after that. So I repeat to myself: Today, my life is awesome."
Holden wrote an amazing book that has with a doubt become a favorite of mine. The story was beautiful, the characters were relatable and likable, and she makes you go through a crap load of emotions. The book had a way of dropping enough little nuggets that you wonder what the secrets Kate and Keller are hiding without it taking you away from the present in the book and I think that's a really hard task to pull off well. Also, it is unraveled in a slow way that you can kind of guess what's going on without it diminishing the effect when it is known. Well I can't gush anymore but I implore you to read this book. Go. Do epic.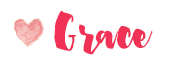 Related Posts