I received this book for free from Publisher via Netgalley in exchange for an honest review. This does not affect my opinion of the book or the content of my review.
Results May Vary

by Bethany Chase
Published by Ballantine Books on August 9th 2016
Genres: Contemporary Women, Fiction
Pages: 336
Format: eARC
Source: Publisher via Netgalley
Goodreads

She never saw it coming. Without even a shiver of suspicion to warn her, Caroline Hammond discovers that her husband is having an affair with a man—a revelation that forces her to question their entire history together, from their early days as high school sweethearts through their ten years as a happily married couple. In her now upside-down world, Caroline begins envisioning her life without the relationship that has defined it: the loneliness of being an "I" instead of a "we"; the rekindled yet tenuous closeness with her younger sister; and the unexpected—and potentially disastrous—attraction she can't get off her mind. Caroline always thought she knew her own love story, but as her husband's other secrets emerge, she must decide whether that story's ending will mean forgiving the man she's loved for half her life, or facing her future without him.
Review
Confession: I was pretty much sucked in by this amazingly beautiful cover. I mean how can you not be??? Thankfully not only did the blurb sound good but the book itself was wonderful and interesting.
First thing I loved was the very beginning and having the whole affair become uncovered. While I figured out how it would play out I still thought it was done so well and made an emotional impact. I definitely took a minute to try and think of how I would react in her place and I am not sure at all. Her reaction seemed genuine and realistic though.
Two people who helped her get through everything were her best friend Jonathon and her sister Ruby. Jonathan was a total babe who was a chef that I may have (wanted for myself ) for her to get with at one point. Ruby was great though. I love sisters in books and watching them become closer and bond over what was going on in their lives was something that made me happy. They were kind of opposites and it reminded me of my sister and me with that and their age gap of 5 years. I feel like it was one good thing that came out of her situation.
Through the whole book we see Carline really grow and come into her own. She had been with her husband since high school and this was really her only time without him in some 17 years. No matter what happened with them I was glad she started to see things and herself without the view of her husband. Also, it was nice to see that at the end of the day everyone seemed to end up where they needed to.
Other amazing parts of the book were the setting (see below for more from the author on it) – New York City and the Berkshires. While they are very different both were done well and totally transported me there. I so need to get to the Berkshires now! Caroline was a museum curator so art was a big presence and theme throughout the book. I am not an artist or art enthusiast by any means but I loved how it was naturally and seamlessly woven into every aspect of the story.
This one completely hooked me right from the beginning and completely sucked me in. While a little predictable at times, it was done so flawlessly it didn't even matter. If you like books with a heavy focus on characters, their growth and lots of emotions this will definitely be for you.
The Setting: Why Bethany chose the Berkshires for Results May Vary 

I set Results May Vary in the Berkshires because, like Caroline, I went to college at Williams and fell in love with the region. It reminds me a little bit of the Virginia Blue Ridge where I grew up—I am a mountain girl, through and through—but it has its own flavor, which is very much a New England one. It has beautiful old 18th-century houses, and a winding river or two, and maple trees everywhere that really do turn just the most outrageous colors of coral and red and gold in October.

The area is an interesting cultural hotspot—in Williamstown itself you have not just the college but also the world-class Clark Art Institute (I debated long and hard between having Caroline be a curator at the Clark vs MASS MoCA, but went with the latter in the end because it suited the plot better), and the Williamstown Theater Festival. Nearby you have the Tanglewood concert series, the beautiful Hancock Shaker Village, and then of course MASS MoCA, which is not just one of the largest contemporary art museums in the country but also a multi-disciplinary facility that hosts music, dance and theater as well as visual art. North Adams is interesting because it is a former industrial town that has been in a resurgence for the last 15 years or so, which is very intentionally led by the museum. One of the reasons I think the region is so great is that it has the beauty and charm of a small town, rural environment, yet packs this amazing cultural punch that far exceeds what you might expect from its population.

And, of course, it is beautiful. Those leaves! Those mountains! Those velvety white snowstorms, and the way they make you hunker down inside in front of a roaring fire. And then the spring that slinks slowly over the landscape, apologizing for the months that preceded it, until it bursts into the full green roar of May. I hope everyone gets to experience the Berkshires in their lives, not just in one season but in all of them.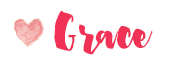 Related Posts