I received this book for free from Xpresso Book Tours in exchange for an honest review. This does not affect my opinion of the book or the content of my review.
The Truth About Happily Ever After

by Karole Cozzo
Published by Swoon Reads on May 16th 2017
Genres: Contemporary, Romance
Pages: 320
Format: eARC
Source: Xpresso Book Tours
Goodreads
Reading Challenges: 2017 Contemporary Romance Reading Challenge

Chin up, Princess, or the crown will slip.
A theme park princess must put her life back together after her happily ever after falls apart in this contemporary YA romance from Karole Cozzo, author of How to Keep Rolling After a Fall and How to Say I Love You Out Loud.
Everything was supposed to be perfect. Alyssa has a job she loves, working as Cinderella at her favorite theme park; a fantastic group of friends; and a boyfriend who will no longer be long distance. But as the summer progresses, her prince becomes less charming and more distant, and Alyssa's perfect summer falls apart.
Forced to acknowledge that life is not always a fairy tale, Alyssa starts working to pull her herself back together. Fortunately, she doesn't have to do it alone. With her friend Miller's support, she's determined to prove that she's more than just a pretty princess. And with his help, maybe she's finally ready for something better than dreams. Maybe she's ready for something real.
Review
Alyssa at first comes off as a stereotypical sorority girl obsessed with getting her prince charming and happily ever after but we do see there is more to her. She so loves her job at the theme park where she dresses up as Cinderella. I thought her dedication to her job was adorable. She really wanted the kids and families to have an enchanted time and she did everything she could to do that. Her concern with her weight and appearance was a bit much but I was glad to see her take a more realistic approach as the book went on.
We do see Miller before Alyssa's summer totally falls apart but we get much more of him after. Thank you Ms.Cozzo for Miller because he is a gem!! He was a fun, loving, happy guy who was such a good friend to Alyssa. He really helped her get back on her feet and help her see some things about herself she needed to. They were a lot of fun to read about when they were together. I kind of fell a little bit in love with Miller <3
I really liked Alyssa's friends at the park and wish they were included even more! I am sucker for good female friendships and they seemed to really have that.
My only real complaint is that I think the first half could have been condensed a bit as it was obvious where it was headed and the later half, where she is picking herself up, figuring herself out and spending more time with Miller could have been expanded. I mean Miller was so great I would have loved more of him, more of them and to see more of her personal growth in detail.
Still, this had the Karole Cozzo mark of a cute, quick story with character growth and a lot of heart. I will always look forward to her books.
PURCHASE
Amazon // Barnes & Noble //iBooks // Kobo
GIVEAWAY
Tour-wide giveaway (US/CAN) : Print copy of The Truth About Happily Ever After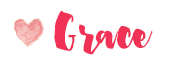 Related Posts