I received this book for free from Publisher via Netgalley in exchange for an honest review. This does not affect my opinion of the book or the content of my review.
Swear on This Life

by Renee Carlino
Published by Atria Books on August 9th 2016
Genres: Contemporary, Fiction
Pages: 320
Format: eARC
Source: Publisher via Netgalley
Goodreads

When a bestselling debut novel from mysterious author J.Colby becomes the literary event of the year, Emiline reads it reluctantly. As an adjunct writing instructor at UC San Diego with her own stalled literary career and a bumpy long-term relationship, Emiline isn't thrilled to celebrate the accomplishments of a young and gifted writer.
Yet from the very first page, Emiline is entranced by the story of Emerson and Jackson, two childhood best friends who fall in love and dream of a better life beyond the long dirt road that winds through their impoverished town in rural Ohio.
That's because the novel is patterned on Emiline's own dark and desperate childhood, which means that "J. Colby" must be Jase: the best friend and first love she hasn't seen in over a decade. Far from being flattered that he wrote the novel from her perspective, Emiline is furious that he co-opted her painful past and took some dramatic creative liberties with the ending.
The only way she can put her mind at ease is to find and confront "J. Colby," but is she prepared to learn the truth behind the fiction?
Review
Renee Carlino's last book, Before We Were Strangers, was my favorite from last year. Needless to say, I had pretty high expectations going into Swear  This Life. While Before We Were Strangers is still my favorite from her, I absolutely adored this book within a book about lost love and overcoming a terrible childhood and moving past that. Here are the things I loved:
Writing and books. I am always a fan of when books are about writing or books in some way or another. I loved this whole book within a book concept. I wasn't sure where it was going or how it would all work but I shouldn't have. It all made perfect sense, flowed rather naturally and was a different way to tell the past/show flashbacks.
Realistic relationship. I mean this specifically with Emiline (um best name ever) and Trevor. While there was something that was affecting their relationship that we find out later in the book, I still felt that their type of relationship is very common. It is one of comfort and familiarity. It can be so hard to move on from relationships like that even when they aren't right for either person, especially when neither person is particularly happy in general. It was nice to see something like that portrayed in a book because of how real that is.
Jason. I mean he was kind of amazing. Swoon.
Ability to overcome. I loved that Jase and Em eventually got out of their horrible childhood situations and worked hard to overcome their pasts and issues and make something of themselves. Clearly, it wasn't all sunshine and unicorns along the way but it was still kind of inspirational.
Secondary characters. Em's roommate Cara was pretty amazing. She was a good friend and made me laugh a couple of times. Also, her Aunt and her partner were a lovely addition to the story.
My only real complaint, if you could even call it that, is I wasn't a fan of the epilogue. It was weak compared to the rest of the book. I rather not have had it at all or had been a bit more. But it is so minor in the whole scheme of things it doesn't really matter. What does matter is that this was a book I couldn't put down, had an interesting concept with the book in a book and gave me all the feels. Renee Carlino is definitely high up on my favorite authors list.
ORDER (US)  Amazon // Barnes & Noble // Books-a-Million//  IndieBound // Apple // Blio // Google // Kobo
ORDER (UK) Amazon // Apple // Kobo // Barnes & Noble // Google
ORDER (AUS) Amazon // Apple // Booktopia // Fishpond
GIVEAWAY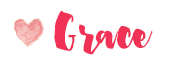 Related Posts