I received this book for free from Publisher via Netgalley in exchange for an honest review. This does not affect my opinion of the book or the content of my review.
It Ends with Us

by Colleen Hoover
Published by Atria Books on August 2nd 2016
Genres: Contemporary, Fiction
Pages: 384
Format: eARC
Source: Publisher via Netgalley
Goodreads

Lily hasn't always had it easy, but that's never stopped her from working hard for the life she wants. She's come a long way from the small town in Maine where she grew up. She graduated from college, moved to Boston, and started her own business. So when she feels a spark with a gorgeous neurosurgeon named Ryle Kincaid everything in Lily's life suddenly seems almost too good to be true.
Ryle is assertive, stubborn, and maybe even a little arrogant. He's also sensitive, brilliant and has a total soft spot for Lily; and the way he looks in scrubs certainly doesn't hurt. Lily can't get him out of her head, but Ryle's complete aversion to relationships is disturbing. Even as Lily finds herself becoming the exception to his no dating rule, she can't help but wonder what made him that way in the first place.
As questions about her new relationship overwhelm her, so do thoughts of Atlas Corrigan, her first love and a link to the past she left behind. He was her kindred spirit, her protector. When Atlas suddenly reappears everything Lily has built with Ryle is threatened.
With this bold and deeply personal novel Colleen Hoover delivers a heart-wrenching story that breaks exciting new ground for her as a writer. Combining a captivating romance with a cast of all too human characters, "It Ends with Us" is an unforgettable tale of love that comes at the ultimate price.
Review
Man Colleen Hoover sure does know how to put me through the wringer emotionally. I was swooning, I was crying, I was angry and of course she always gets some laughs in there for good measure. This is definitely a book to go in knowing as little as possible about in my opinion so this will not be a super in depth review more touch on what I thought about it in general.
I liked Lily quite a bit. She was strong and determined.I loved how she went after what she wanted in life and worked her butt off for it. She came from a fairly crappy childhood but she really made her way out into something better. My favorite was getting to see her past through her journals and learn that part of the story in that way. The two men in Lily's life are swoon worthy at times for sure but very complicated and complex. Also, in case you weren't sure this really isn't a love triangle at all, so don't let that scare you off.
I love how the story developed and slowly let you in on a little at a time for each of the characters. You felt for each of them as you learned their pasts and followed their present as individuals and together. The emotions ran high for me and I wasn't sure what I wanted at any given time for any of them. A lot of it just made my heart hurt. Still, I thought it ended in the best possible way it could considering all that went on.
My only real issues were that sometimes I felt it a bit cheesy – mostly towards the beginning and that the relationship between Lily and Ryle seemed to happen so quickly. They hadn't spent all that much time together and seemed to be in deep very early. I guess that is a personal preference of things being a little more slow burn on the romance side. Neither of these things took too much away from the book though, especially once we got really into the story and everything started to play out.
So for me, another winner from Colleen Hoover. I do suggest reading the author's note on this one. It actually made me cry more than the book itself. You can see this was a deeply personal story for her and I think she did it wonderfully.
Grab your copy of IT ENDS WITH US:
Amazon: http://amzn.to/2a6fCwq // Barnes & Noble: http://bit.ly/29F2fWU // Books-a-Million: http://bit.ly/29v3dBz // iBooks: http://apple.co/1PBTd6h // Indiebound: http://bit.ly/29BOZ2V // Kobo: http://bit.ly/1PBT7f1 // Google: http://bit.ly/29OkBCI // Nook: http://bit.ly/20aafzY
GIVEAWAY
Enter to win a signed copy of IT ENDS WITH US and a limited edition Everything's Better in Boston magnet (trust us, you'll get it after you read the book)! (3 prize bundles in total) Contest is open until August 26th.
Don't Miss Colleen on Tour!
Cincinnati, OH
Friday, August 5th
JOSEPH-BETH BOOKSELLERS
7:00 PM
Chicago, IL
Saturday, August 6th
ANDERSON'S BOOKSHOP
2:00 PM
Central College 31 S Ellsworth Street
Los Angeles, CA
Sunday, August 7th
CHEVALIER'S BOOKS
6:30 PM
Phoenix, AZ
Monday, August 8th
CHANGING HANDS BOOKSTORE
7:00 PM
HOUSTON, tx
Tuesday, August 9th
BARNES & NOBLE – Town & Country
7:00 PM
Dallas, TX
Wednesday, August 10th 
HALF PRICE BOOKS
http://www.itendswithusbook.com/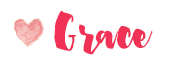 Related Posts