Beyond Belief: My Secret Life Inside Scientology and My Harrowing Escape

by Jenna Miscavige Hill, Lisa Pulitzer
Published by William Morrow/HarperCollins (NYC) on February 5th 2013
Genres: Memoirs
Pages: 402
Format: Audiobook
Source: Purchased
Goodreads

Jenna Miscavige was raised to obey. As niece of the Church of Scientology's leader David Miscavige, she grew up at the center of this controversial organization. At 21, she made a break, risking everything she'd ever known & loved to leave Scientology once & for all. Now she speaks out about her life, the Church & her escape, going deep inside a religion that, for decades, has been the subject of fierce debate & speculation worldwide. Piercing the veil of secrecy that has shrouded the world of Scientology, this insider reveals unprecedented 1sthand knowledge of the religion, its rituals & its mysterious leader—David Miscavige. From her prolonged separation from her parents as a small child to being indoctrinated to serve the the Church, from her lack of personal freedoms to the organization's emphasis on celebrity recruitment, Jenna goes behind the scenes of Scientology's oppressive & alienating culture, detailing an environment rooted in control in which the most devoted followers often face the harshest punishments when out of line. Detailing some of the Church's notorious practices, she also describes a childhood of isolation & neglect—a childhood that, painful as it was, prepared her for a tough life in the Church's most devoted order, the Sea Org. Despite this hardship, it's only when her family approaches dissolution & her world begins to unravel that she's finally able to see the patterns of stifling conformity & psychological control that have ruled her life. Faced with a heartbreaking choice, she mounts a courageous escape, but not before being put thru the ultimate test of family, faith & love. Captivating & disturbing, Beyond Belief is an exploration of the limits of religion & the lengths to which some went to break free.
Review
So first I read Leah Remini's Troublemaker. Then I watched HBO's Going Clear documentary. I wasn't done with my Scientology kick though. I found this gem during an audible sale and scooped it up.
A lot of Jenna's story is so similar to what I have already read and watched. Still, so much of her childhood was  documented and that was something different. Jenna and her family were part of the Sea Org. The Sea Org, according to Wikipedia, is an unincorporated fraternal religious order of the Church of Scientology, comprising the church's most dedicated members. Children brought up in the Sea Org have a much different childhood than regular Scientology members. Here are just some of the things that totally blew my mind:
– Jenna hardly saw her parents. There were only a couple of hours a day when younger. But as she got a bit older and things changed it was more like a couple times a week to the point where she only saw them a couple times a year. At the time, she hadn't realized how out of the ordinary this is for most kids until she talked to others not brought up in the Sea Org.
– The children who lived on the ranch she did performed a lot of manual labor. There was a lot of making the ranch a better place to live but the jobs she described were not those to be performed by teenagers and below. There were even instances when outside contractors questioned what the children were doing.
– Jenna was in charge of the healthcare on the ranch. She was still so young (I forget what age exactly) and responsible for so many others. She would get in trouble too if there were too many instances of others being hurt/sick. She often had to make the call on whether they needed outside help.
The other really  interesting part was that her uncle was and is for all purposes the head of the church. So because she shared a last name there were times it was good for her and others it was bad. Especially when she started to question things and wanted to leave the church.
One thing about the book that kept getting me tripped up though was her age and the timeline. I kept forgetting where we were in her life, what age, and what level in the Sea Org. Not sure if it was a book thing, an audio thing or a me thing. Also, I think it was a bit repetitive at times.
If you are one interested in Scientology this is definitely an interesting read to add to the other books and documentaries out there.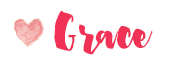 Related Posts