Better When He's Bad

by Jay Crownover
Published by Harper Collins on June 17th 2014
Genres: Fiction, New Adult, Romance
Pages: 384
Source: Purchased
Buy on Amazon
Goodreads

Welcome to the Point . . .There's a difference between a bad boy and a boy who's bad. . . . Meet Shane Baxter.Sexy, dark, and dangerous, Bax isn't just from the wrong side of the tracks, he is the wrong side of the tracks. A criminal, a thug, and a brawler, he was the master of bad choices, until one such choice landed him in prison for five years. Now Bax is out and looking for answers, and he doesn't care what he has to do or who he has to hurt to get them. But there's a new player in the game, and she's much too innocent, much too soft . . . and standing directly in his way.Dovie Pryce knows all about living a hard life and the tough choices that come with it. She's always tried to be good, tried to help others, and tried not to let the darkness pull her down. But the streets are fighting back, things have gone from bad to worse, and the only person who can help her is the scariest, sexiest, most complicated ex-con the Point has ever produced.Bax terrifies her, awakening feelings she never thought she'd have for a guy like him. But it doesn't take Dovie long to realize . . . some boys are just better when they're bad.
Review
This is the first book in the Welcome to the Point series from Jay Crownover. I love her Marked Men series (still making my way through it!) and couldn't wait to get into this one. Where as the guys in the Marked Men are bad – Have tattoos, piercings, sorted pasts/family issues, the guy we start with in this series Bax is BAD. Like just out of jail bad. We definitely get a grittier, darker story here.
"Do you want the truth, or do you want me to lie to you?"
So turns out I dig gritty and dark. I really liked the Bax and Dovie's story. It had a lot to do with both of them but also I liked Titus (can't wait for his story btw) and the setting of the Point.
So the short of the story is Bax gets out of jail and is looking for his only real friend – Race. He winds up finding his sister, Dovie. Together they wind up looking for him. Bax's half brother, Titus, is also around to help and such (whether Bax likes it or not).
Bax and Dovie are pretty much complete opposites. Bax is big, bad, brash, man whorish and a criminal. Dovie is hard working, good, innocent and determined. So of course they fall for each other. But it does take a little bit of time to develop as they both want to find it as neither of them mare each other's typical type. They do, however, share a tough childhood from tough place, so they do have that as common ground.
"I hated to admit it, but he was all sorts of sexy felon. God, what was wrong with me? That kiss had made me stupid."
I love Dovie. We would so be friends. I love that she has such a good heart. She helps her neighbor with her two kids, she works at a community house where other less fortunate kids live and she is going to college. But she is also totally normal. She can't resist the hot bad boy. She have been a little quiet but she did stand up for herself when she needed to. I also like she didn't have to get all dolled up or be super sexy to win the guy.
"He was unpredictable, he was a criminal, he was hazardous to my sanity, but then he held me when I couldn't sleep and he touched me like I would break. It was an intoxicating combination that I was having no luck in fighting."
Bax is bad. But eventually his heart shows through, at least for Dovie. I like that we get to see his character grow but not completely change. He didn't miraculously become a saint so its believable. I also like to see his relationship with his brother Titus evolve ( something I hope to see more of in his book.)
"I suddenly understood there was a difference between bad and evil."
Bax and Dovie are looking for Race, dealing with the local bad guy and having their romance blossom. Then eventually some really bad stuff goes down. We get to watch how everyone reacts and deals with the aftershocks.
"You don't need anyone to show you how to be good, you're so much better when you're bad."
Truth. Bax is better when he's bad (at least kind of bad.) If you like new adult/bad boy type of books this is really good. Looks like a great start to a new series.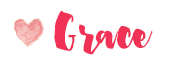 Related Posts