I received this book for free from Publisher in exchange for an honest review. This does not affect my opinion of the book or the content of my review.
Behind Closed Doors

by B.A. Paris
Published by St. Martin's Press on August 9th 2016
Genres: Suspense, Thrillers
Pages: 304
Format: ARC
Source: Publisher
Goodreads

Everyone knows a couple like Jack and Grace: he has looks and wealth, she has charm and elegance. You'd like to get to know Grace better. But it's difficult, because you realize Jack and Grace are never apart. Some might call this true love.
Picture this: a dinner party at their perfect home, the conversation and wine flowing. They appear to be in their element while entertaining. And Grace's friends are eager to reciprocate with lunch the following week. Grace wants to go, but knows she never will. Her friends call—so why doesn't Grace ever answer the phone? And how can she cook such elaborate meals but remain so slim?
And why are there bars on one of the bedroom windows?
The perfect marriage? Or the perfect lie?
Review
Jack and Grace are perfect. They host wonderful dinner parties with elaborate meals. They look so put together. They are always together and so loving. Well to anyone looking that is. Once no one is watching things aren't what they seem at all.
Well, that was all sorts of messed up. Which probably makes it worse that I liked it a lot. While not 2016's answer to Gone Girl, like the back of the book suggested (seriously can we stop comparing books to Gone Girl already???) it definitely upped the creep factor and was twisty enough to keep interested the whole time.
I loved how we had the story told from Past and Present to the point where the two converged. Here we see Jack and Grace fall in love and then how we get to the totally messed up place they are in now. Jack is seriously deranged and also really very smart so that is a very dangerous combination. I really wasn't sure how Grace would get away from him since we saw so many of her failures in that way. I had to keep reading to find out if and how she would.
While I was waiting for some really big twist (thank you again comparison to Gone Girl) it never really came. Still, I thought it was done well overall and the ending was more than satisfying for me.
If you like dark, disturbing thrillers this one should totally fit the bill for you.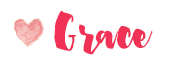 Related Posts