I received this book for free from Publisher via Netgalley in exchange for an honest review. This does not affect my opinion of the book or the content of my review.
Before We Were Strangers

by Renee Carlino
Published by Simon and Schuster on August 18th 2015
Genres: Fiction, Romance
Pages: 320
Format: eARC
Source: Publisher via Netgalley
Buy on Amazon
Goodreads

From the USA TODAY bestselling author of Sweet Thing and Nowhere But Here comes a love story about a Craigslist "missed connection" post that gives two people a second chance at love fifteen years after they were separated in New York City.To the Green-eyed Lovebird: We met fifteen years ago, almost to the day, when I moved my stuff into the NYU dorm room next to yours at Senior House. You called us fast friends. I like to think it was more. We lived on nothing but the excitement of finding ourselves through music (you were obsessed with Jeff Buckley), photography (I couldn't stop taking pictures of you), hanging out in Washington Square Park, and all the weird things we did to make money. I learned more about myself that year than any other. Yet, somehow, it all fell apart. We lost touch the summer after graduation when I went to South America to work for National Geographic. When I came back, you were gone. A part of me still wonders if I pushed you too hard after the wedding… I didn't see you again until a month ago. It was a Wednesday. You were rocking back on your heels, balancing on that thick yellow line that runs along the subway platform, waiting for the F train. I didn't know it was you until it was too late, and then you were gone. Again. You said my name; I saw it on your lips. I tried to will the train to stop, just so I could say hello. After seeing you, all of the youthful feelings and memories came flooding back to me, and now I've spent the better part of a month wondering what your life is like. I might be totally out of my mind, but would you like to get a drink with me and catch up on the last decade and a half? M
Review
Did you ever read a book and just get so sucked into the story, the characters, their world you don't want to leave? Of course you have! Well this was one of those for me. I just fell in love and I was heartbroken when it was over just because I wanted it (selfishly) to keep going.
We get the story of Matt and Grace. We see Matt present day in what could only be called a really shitty situation. He works with his ex-wife. And her new husband. YIKES. He is, as expected, not so happy about this. While out he sees a woman from his past on the subway, but doesn't get to talk to her. He writes a lost connections letter and hopes for the best. We shift to the past and get to see Matt and Grace, the woman, start their friendship and whatever else it goes into. It is told through both of their POVs. When that part of the story is over we flash back to the present and continue with the love hate love story.
Matt. God I loved him. At first I wasn't sure. But the we see college Matt. He was so thoughtful and passionate about his photography. We also get to see him with his mother and it was such a sweet relationship. Unfortunately the rest of his family, not so much. They are the type who look down on him because he isn't a lawyer like the rest of them. And what will he do with photography is pretty much their thoughts. I loved that he was strong enough to still follow his passion and not care what they thought.
Grace was such a quirky fun girl. But also someone who had her priorities straight. She kind of had a crappy family situation and was doing it all on her own. Sometimes this had her making some questionable decisions but it was all from a good place.
My favorite part is the flashback to college. I loved seeing their relationship grow. It really starts out as a wonderful friendship. Then more. It was so much fun to get to follow them, along with their friends around New York City, doing all sorts of fun crazy things. Just being young. In love.
There were some little twists and turns. I kind of saw some things coming but not others. To me they added to the book but it didn't really matter. I was so invested in them and their story that even if I knew what was coming I still enjoyed the ride.
This for me was one ofthosebook I can't explain why I loved it so much. I mean yes there is the normal stuff –  I thought the story, characters, setting (who doesn't lovea NYC book??) romance were all fabulous. It was just something about the way I connected with it and the way it was  written. How it felt natural and believable. And the ending was just what I would want.
So all that garbage I just spewed I hope makes some sense. I always find the books I love the most the hardest to review! Everyone should go and get this and start reading. Now. Go.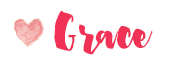 Related Posts