I received this book for free from Publisher via Netgalley in exchange for an honest review. This does not affect my opinion of the book or the content of my review.
Been Here All Along

by Sandy Hall
Published by Swoon Reads on August 30th 2016
Genres: Contemporary, Young Adult
Pages: 224
Format: eARC
Source: Publisher via Netgalley
Goodreads

Gideon always has a plan. His plans include running for class president, becoming head of the yearbook committee, and having his choice of colleges. They do NOT include falling head over heels for his best friend and next door neighbor, Kyle. It's a distraction. It's pointless, as Kyle is already dating the gorgeous and popular head cheerleader, Ruby. And Gideon doesn't know what to do.
Kyle finally feels like he has a handle on life. He has a wonderful girlfriend, a best friend willing to debate the finer points of Lord of the Rings, and social acceptance as captain of the basketball team. Then, both Ruby and Gideon start acting really weird, just as his spot on the team is threatened, and Kyle can't quite figure out what he did wrong…
Review
I have been wanting to read a Sandy Hall book since I started blogging and was so excited when I got this to review. I have to say it was pretty darn cute!!
There were so many things to love in book so let me tick some of them off for you:
♥  Gideon and Kyle are awesome friends. I loved just watching them hang out and interact. When Gideon realizes he likes Kyle I was rooting for them hardcore.
♥ They are also huge nerds with Lord of the Rings and write in Elvish. I am always down for some nerdy characters.
♥  New Jersey!! Love a book set in my home state.
♥  Gideon's family is pretty damn amazing. His parents are so supportive of him when he comes out. His brother is also really there for him even though they are super different.
♥  Typical high school drama but nothing too overboard. I could kind of see most of it happening.
♥  Really quick and easy read which made it perfect for a summer night (or two.)
Honestly, it was just  a really sweet book with lots of important topics hit on. I would recommend it if you are looking for a really cute, quick read that will make you feel good.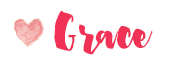 Related Posts