I received this book for free from Publisher via Netgalley in exchange for an honest review. This does not affect my opinion of the book or the content of my review.
Because You'll Never Meet Me

by Leah Thomas
Published by Bloomsbury Publishing on July 2nd 2015
Genres: Friendship, Young Adult
Pages: 320
Format: eARC
Source: Publisher via Netgalley
Buy on Amazon
Goodreads

Ollie and Moritz are best friends, but they can never meet. Ollie is allergic to electricity. Contact with it causes debilitating seizures. Moritz's weak heart is kept pumping by an electronic pacemaker. If they ever did meet, Ollie would seize. But Moritz would die without his pacemaker. Both hermits from society, the boys develop a fierce bond through letters that become a lifeline during dark times—as Ollie loses his only friend, Liz, to the normalcy of high school and Moritz deals with a bully set on destroying him.

A story of impossible friendship and hope under strange circumstances, this debut is powerful, dark and humorous in equal measure. These extraordinary voices bring readers into the hearts and minds of two special boys who, like many teens, are just waiting for their moment to shine.
Review
Ollie and Moritz are two teenagers who, due to their unusual health issues, don't have many (or any) friends. Until they have each other. However, due to said unusual health issues they can never actually meet. Instead, their friendship grows through the letters they write  to each other in which they share their stories, insecurities, hopes and dreams.
I love a good book centering on friendships. This one was wonderful. However, it was a tale of two halves for me. The first half – while still good- moved way too slow. I kept putting it down. and it took me the better part of the week to get halfway through it. Then I finished the other half  in less than a day. Oh and that second half – I cried a crap ton of times.
Oliver, Ollie or Olllie Ollie UpandFree is a kid who is allergic to electricity. So you can see the plethora of problems he has. He and his mother live in a cabin deep in the woods without and type of electrical device. Pretty nuts. He is a self-proclaimed hermit (how could he not be?) He pretty much only sees his family friend and doctor, who routinely checks up on him. That is until he makes a friend, Liz, whose uncle also lives in the woods (but not allergic to electricity, that would be just too much). Ollie totally falls for Liz. But as they grow up she has school and friends. On top of this something happens that makes her stop coming by which causes Ollie to be in a funk.
This is why the letters start. The family friend doctor sets him up with a pen pal so he can have a friend and talk about his issues. Ollie is initially super optimistic and charismatic. We see him slip further into a bad place as the letters go on.
Then there is Moritz or Mo as Ollie calls him. He initially comes of stuffy. He doesn't appear like he wants these letters or to talk about his own issues. While he can go to school he too doesn't have friends. Eventually, we do see him befriend two other misfits. Here we see his letters become more open and his attitude trend more positive. Until it doesn't.
I feel like both boys have ups and downs through these letters. They both try to pull the other out of their respective slumps. It was nice to watch their friendship develop. You see each really start to trust each other and lean on the other for support. They are worried when something is off, they are happy when something great happens and they get annoyed with each other. It's a totally normal friendship – just in letters.
I also had lots of feelings toward Liz and Ollie. At times I was kind of mad at Liz for not being a better friend or being around more or saying kind of mean things. But then she points out some things about Ollie and how he is that made me see her side. HOWEVER, poor Ollie is all by himself and of course isn't normal and doesn't have the best social skills. My heart just felt sad during some of these interactions, especially towards the end.
There was a lot more I wanted to say but SPOILERS! There is a sci-fi twist with this in case you heard and were wondering. It totally didn't phase me and I am not one for sci-fi stuff. I really just saw this as a wonderfully moving story of friendship and growing up and finding yourself. I cried happy tears at the end.I hear there will be a sequel and all I have to say to that is – BOO! I think it ended perfectly and would be happy to leave it alone where it is. Clearly, I feel this is a great read, just one you need to go into with an open mind.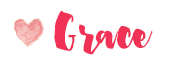 Related Posts