Bad Feminist

by Roxane Gay
Published by Little, Brown Book Group on August 21st 2014
Genres: Fiction
Pages: 336
Format: Audiobook
Source: Library
Goodreads

'Pink is my favourite colour. I used to say my favourite colour was black to be cool, but it is pink ? all shades of pink. If I have an accessory, it is probably pink. I read Vogue, and I?m not doing it ironically, though it might seem that way. I once live-tweeted the September issue.' In these funny and insightful essays, Roxane Gay takes us through the journey of her evolution as a woman (Sweet Valley High) of colour (The Help) while also taking readers on a ride through culture of the last few years (Girls, Django in Chains) and commenting on the state of feminism today (abortion, Chris Brown). The portrait that emerges is not only one of an incredibly insightful woman continually growing to understand herself and our society, but also one of our culture. Bad Feminist is a sharp, funny and sincere look at the ways in which the culture we consume becomes who we are, and an inspiring call-to-arms of all the ways we still need to do better.
Review
This book has been on my radar for a while. I had heard an interview on EW radio with Roxane Gay talking about it. She was entertaining and the topic is interesting enough in itself. When I saw the audiobook at the library I decided to go for it.
"I would rather be a bad feminist than no feminist at all."
Not only does this book tackle feminism and being a "bad feminist" but is about Gay's life and deals with other topics like race, politics, class ultimately bringing them back to feminism. Also, she uses tons of pop culture references to make her points. This was huge for me since I am a pop culture junkie.
Her pop culture references, for the most part, were in my wheelhouse. She spoke to such gems as: Sweet Valley High, General Hospital, Gone Girl, Hunger Games, Teen fiction, Girls (the TV Show) and Orange is the New Black. Since all of these topics are something I personally know and find interesting I liked hearing her commentary on them, relating them to feminism and herself.
It wasn't all fun and games. There were parts dedicated to reproductive freedoms for women and rape culture in the US and the world. While none of this was groundbreaking I thought it was on point and well said for the most part. Also, it isn't something I read about a lot so it was pretty impactful.
"I embrace the label of bad feminist because I am human. I am messy. I'm not trying to be an example. I am not trying to be perfect. I am not trying to say I have all the answers. I am not trying to say I'm right. I am just trying—trying to support what I believe in, trying to do some good in this world, trying to make some noise with my writing while also being myself."
Sometimes I didn't get all the references or it got kind of preachy (which is fine). I liked that she talked about her life and experiences as well as the state of feminism in general. Overall, as this isn't my normal type of book, I was pleasantly surprised with how much I enjoyed it and look forward to reading more from Roxane Gay.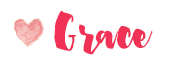 Related Posts