I received this book for free from Publisher via Netgalley in exchange for an honest review. This does not affect my opinion of the book or the content of my review.
Bad Boy

by Elliot Wake
Published by Atria on December 6th 2016
Genres: Contemporary, Fiction
Pages: 256
Format: eARC
Source: Publisher via Netgalley
Goodreads

Vlog star Renard Grant has nothing to prove: he's got a pretty face, chiseled body, and two million adoring video subscribers. Plus the scars on his chest and a prescription for testosterone. Because Ren is transgender: assigned female at birth, living now as male. He films his transition and shares it bravely with the world; his fans love his honesty and positivity.
But Ren has been living a double life.
Off-camera, he's Cane, the muscle-bound enforcer for social justice vigilante group Black Iris. As Cane, he lets his dark side loose. Hurts those who prey on the disempowered. Indulges in the ugly side of masculinity. And his new partner, Tamsin Baylor, is a girl as rough and relentless as him. Together, they terrorize the trolls into silence.
But when a routine Black Iris job goes south, Ren is put in the crosshairs. Someone is out to ruin his life. He's a bad boy, they say, guilty of what he punishes others for.
Just like every other guy: at heart, he's a monster, too.
Now Ren's got everything to prove. He has to clear his name, and show the world he's a good man. But that requires facing demons he's locked away for years. And it might mean discovering he's not such a good guy after all.
Review
I am not even sure where I start this review. I was super excited for this book. I really enjoyed Cam Girl last year and knew I had to get this when I saw it. However, this didn't quite have the same feel or impact for me and I am not sure exactly why.
Part of it may be the focus on Black Iris, a vigilante group, and I assume the focus of the book Black Iris which I didn't read. I kind of felt a little lost with all of that at the beginning and it took me a minute to grasp the concept, the players, what they were doing, etc. It took me out of being fully immersed in the book. I kind of wish I had read Black Iris first and maybe that would have changed that aspect for me.I also felt the beginning moved a bit slow because of all this.
I did really enjoy when Ren – our main character – was focusing on his transition whether it be through flashbacks and his Vlogs. We get to see some of his vlogs throughout the book which center around his transition. They were really interesting. I liked we got to see his experience as well as how it affected those around him and their relationships.
Some parts with the Black Iris storyline seemed really over the top to me. I did like seeing Ellis again as I enjoyed her character in Cam Girl. Even though I didn't love the whole Black Iris part of the book I did like how it wrapped up and thought the second half moved along at a much better pace. There was some romance in the book which is always a plus for me. I mean it is a little dark but I expected that after reading Cam Girl so that wasn't a bad thing.
I guess this wasn't exactly what I was expecting so I think it is more of "It's not you, it's me" thing than anything else. I did still enjoy it, just not as much as I hoped.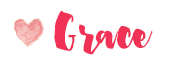 Related Posts