At the Water's Edge

by Sara Gruen
Published by Spiegel & Grau on March 31st 2015
Genres: Fiction, Historical fiction
Format: ebook
Source: Library
Goodreads

After embarrassing themselves at the social event of the year in high society Philadelphia on New Year's Eve of 1942, Maddie and Ellis Hyde are cut off financially by Ellis's father, a former army Colonel who is already embarrassed by his son's inability to serve in WWII due to his being colorblind. To Maddie's horror, Ellis decides that the only way to regain his father's favor is to succeed in a venture his father attempted and very publicly failed at: he will hunt the famous Loch Ness monster and when he finds it he will restore his father's name and return to his father's good graces (and pocketbook). Joined by their friend Hank, a wealthy socialite, the three make their way to Scotland in the midst of war. Each day the two men go off to hunt the monster, while another monster, Hitler, is devastating Europe. And Maddie, now alone in a foreign country, must begin to figure out who she is and what she wants. The novel tells of Maddie's social awakening: to the harsh realities of life, to the beauties of nature, to a connection with forces larger than herself, to female friendship, and finally, to love.
Review
I really loved Water for Elephants so I was excited for At the Water's Edge. While I did enjoy it, it didn't quite capture the same feeling that Water for Elephants did for me.
We see a married couple, Ellis and Maddie, and their best friend Hank plan a trip to Scotland to find the Loch Ness Monster. This was not a purely leisure trip but one to escape their embarrassment. They are all part of wealthy families in Philadelphia and caused quite the scene at New Year's Eve party. Those events led Ellis and Maddie to be cutoff from his parents. To restore his name, Ellis decides to go to find the Loch Ness Monster, like his father did years before. So all three set off, during World War II mind you, to Scotland. Once there they all find out a lot about themselves and each other.
I will say this book started out painfully slow for me. The beginning is all about their life in Philly acting like spoiled rich kids pretty much. Both Ellis and Hank aren't in the war due to medical conditions, albeit not debilitating ones. Pretty much they hang out, go to parties, drink,sleep late and mooch off their parents. Needless to say, I didn't really like anyone at the beginning which is why it may have taken me so long to get to about the 40% mark.
There are also some wonderful characters we get once in Scotland.  Angus, who is the one who runs the Inn they are staying at. Anne who works there in the mornings. Meg who lives there and also works at dinner. Since the boys are off hunting the monster each day we get a lot of interaction between Maddie and the girls especially.
Once we get to Scotland though I flew through the rest in a day. We finally get to see Maddie, who had a pretty crappy childhood, really start to think for herself, find out who she is and grow as a person (thank god). Before that she was very naive and trusting in others (in the bad way). She has a wonderful friendship with Meg and eventually starts to have one with Anne. These are her first real friendships, especially with women. Also, through this experience she gets to see what kind of person her husband truly is.
And he is a giant douchebag. He is one of those that says things nicely but the intent behind it is awful. He is  very hot and cold with Maddie. Hank does try to step in at times but he isn't much better than Ellis. They are loud boisterous spoiled Americans. And everyone knows it. It is like they forgot there is a war going on. One in which they travelled to a different country in which the war had hit them on a different level.
I loved the whole Loch Ness monster aspect. While it wasn't in the forefront the whole time it was always part of the underlying story. There were also a couple of other folklore/ unexplainable things that pop up in the course of the book which I enjoyed.
"The monster— if there was one—never revealed itself to me again. But what I had learned over the past year was that monsters abound, usually in plain sight."
While this didn't live up to my expectations (which were pretty high based on my love for Water for Elephants) and took some getting into, I did enjoy it in the end. If you liked her other books and like the historical setting I would definitely say it is worth a try.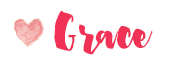 Related Posts