I received this book for free from Publisher via Edelweiss in exchange for an honest review. This does not affect my opinion of the book or the content of my review.
Ask Me How I Got Here

by Christine Heppermann
Published by Greenwillow on May 3rd 2016
Genres: Contemporary, Young Adult
Pages: 240
Format: eARC
Source: Publisher via Edelweiss
Goodreads

Addie has always known what she was running toward. In cross-country, in life, in love. Until she and her boyfriend—her sensitive, good-guy boyfriend—are careless one night and she ends up pregnant. Addie makes the difficult choice to have an abortion. And after that—even though she knows it was the right decision for her—nothing is the same anymore. She doesn't want anyone besides her parents and her boyfriend to know what happened; she doesn't want to run cross-country; she can't bring herself to be excited about anything. Until she reconnects with Juliana, a former teammate who's going through her own dark places.
Review
I am so conflicted on this book. So many things I really enjoyed but there were things I didn't and that led to a lack of connection for me overall.
Addie is a normal high school kid who winds up pregnant after a night with her boyfriend. She makes the decision to have an abortion. Afterwards, things are different for her in so many ways. She doesn't start to really find her way again until she runs into an old cross country teammate Julianna.
The story is told in verse and moves really quick. While I enjoyed the format to some degree and thought it made the story interesting in some aspects it also wound up being one of the things that contributed to it not working for me. This is because I had a hard time connecting completely and emotionally with story and Addie. I always wanted more – more on how she felt, more on what was happening around her, more on her relationships. I felt like so much was covered but not in enough depth.
Still the things that were covered were pretty serious and thought it was amazing to have a story about. I am not sure I have read a story with abortion and really liked reading about Addie and her decision. She actually had a really great support system around her, at least as far as I can tell. Her parents and boyfriend all seemed supportive. Still, it was a decision she didn't take lightly and one that seemed to affect her in lots of areas of her life.
A lot of the book is her after the abortion and how she changed. She meets up with an old cross country teammate and they connect and it seems to help her through what she is feeling. Still the ending was just kind of there. And honestly that is fine but I would have liked something a bit more.
For what a quick read it was, I would definitely still recommend it for those who like stories in verse and deal with some tougher topics.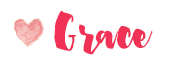 Related Posts