Aristotle and Dante Discover the Secrets of the Universe

by Benjamin Alire Saenz
Published by Simon and Schuster on April 1st 2014
Genres: Young Adult
Pages: 368
Format: Audiobook
Source: Library
Buy on Amazon
Goodreads

This Printz Honor Book is a "tender, honest exploration of identity" (Publishers Weekly) that distills lyrical truths about family and friendship.Aristotle is an angry teen with a brother in prison. Dante is a know-it-all who has an unusual way of looking at the world. When the two meet at the swimming pool, they seem to have nothing in common. But as the loners start spending time together, they discover that they share a special friendship—the kind that changes lives and lasts a lifetime. And it is through this friendship that Ari and Dante will learn the most important truths about themselves and the kind of people they want to be.
Review
I have a confession. I totally picked this book based soley on the cover. I think its beautiful and I love it. I had not a damn clue what this book was about. Didn't matter because the book was pretty awesome.
"I renamed myself Ari.
If I switched the letter, my name was Air.
I thought it might be a great thing to be the air.
I could be something and nothing at the same time. I could be necessary and also invisible. Everyone would need me and no one would be able to see me."
We are set in the late 1980's. We see Aristotle aka Ari who is a loner meet Dante. Dante who is very earnest, offers to teach Dante how to swim. And so a beautiful friendship begins.
"We all fight our own private wars."
Ari is dealing with family stuff. He has three older siblings, like really older. Twin sisters and a brother who is in jail. The whole brother in jail is a really sensitive issue for him. Since it all happened when he was fairly young he doesn't know exactly what happened and his parents act like the brother doesn't even exist. But his parents are good parents. His dad is a little hands off. He is a vet of the Vietnam was and clearly is somewhat affected. His mom is a teacher and seems pretty involved in Ari's life. She is worried he has no friends. So she is happy when Dante enters the picture.
Dante also has good parents. Great actually. They seem pretty perfect. They are involved, affectionate and sweet. Dante loves them so much and doesn't care if he shows it. It is so rare for a teenager to be able to express their love for a parent, especially in front of others, that it was refreshing to read. He also doesn't really have friends. He is definitely a unique kid and he knows it and owns it. I loved he was comfortable ( as much as any teenager can be) with himself.
One thing Dante did struggle with was not being "Mexican enough". I thought this was so interesting because really it could be related to any ethnicity or what have you and the struggles to be what you think you are supposed to based on stereotypes and social norms. I think Ari helped Dante work through this at least to some extent.
"Another secret of the universe: Sometimes pain was like a storm that came out of nowhere. The clearest summer could end in a downpour. Could end in lightning and thunder."
Their friendship develops really nicely. They both get to be themselves and learn and grow from each other. A major event, time apart and some self discoveries lead them to an even stronger bond.
I really loved the focus on family here. Both Ari and Dante aren't afraid to express their thoughts and feelings about family. We see not only the struggles but good moments shared.
I really enjoyed reading this. It was a really sweet coming of age YA book. I liked that it was set in the late eighties. It has a slight retro feel that was fun. Ari and Dante were likable, relatable characters who I was opting for. I think this is a must if you love YA and coming of age books.
Audiobook Thoughts
The narrator threw me off at the beginning. It took me some time to get used to him. Once I did, I was totally engrossed and didn't want to turn it off. It was my first audiobook so I feel like it took me a bit to get used to listening but once I did I loved it.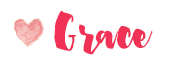 Related Posts