I received this book for free from Publisher via Edelweiss in exchange for an honest review. This does not affect my opinion of the book or the content of my review.
Anne & Henry

by Dawn Ius
Published by Simon Pulse on September 1st 2015
Genres: Young Adult
Pages: 304
Format: eARC
Source: Publisher via Edelweiss
Goodreads

In this wonderfully creative retelling of the infamous—and torrid—love affair between Anne Boleyn and King Henry VIII, history collides with the present when a sizzling romance ignites in a modern-day high school.Henry Tudor's life has been mapped out since the day he was born: student body president, valedictorian, Harvard Law School, and a stunning political career just like his father's. But ever since the death of his brother, the pressure for Henry to be perfect has doubled. And now he's trapped: forbidden from pursuing a life as an artist or dating any girl who isn't Tudor-approved. Then Anne Boleyn crashes into his life. Wild, brash, and outspoken, Anne is everything Henry isn't allowed to be—or want. But soon Anne is all he can think about. His mother, his friends, and even his girlfriend warn him away, but his desire for Anne consumes him. Henry is willing to do anything to be with her, but once they're together, will their romance destroy them both? Inspired by the true story of Anne Boleyn and King Henry VIII, Anne & Henry beautifully reimagines the intensity, love, and betrayal between one of the most infamous couples of all time.
Review
This book. I wanted to love it. That cover. That summary. My hopes were high. Then I read it. This was just not my cup of tea. Maybe I should have looked up the story since it is based on a historical account. But I am not sure that would have made a difference to be honest.
We see Anne move to a new area after her mom remarries. This a really affluent area and she will be going to a very exclusive school. She was very much from the wrong side of the tracks with a sketchy past. She is rough and not buttoned up enough and the school is not a welcoming place. One student who is friendly is Henry. He is student council president and has a bright future as a politician lined up for him. He is dating the perfect girl, Catherine, whose father is a senator lining up many connections for Henry. Against what he knows is best, Henry can't keep away from Anne. They end up dating but it is not an easy path for either of them.
This whole book had a very Cruel Intentions vibe for me. The story wasn't the same but the whole super rich stuck up high school kids doing really rotten things is what made me think of it. Actually, I don't think I liked or related to anyone in this book. They all just really made me annoyed or angry. At some point, I was rooting for Anne and Henry. Then I didn't even care about them at all. Which is worse than not rooting for them.
Anne never helped her own situation at all. I think she kept going into these awful set ups knowing nothing good would happen. She was like a glutton for punishment. Henry just seemed so weak. It was kind of sad.
Some of the side characters were interesting. Sam was pretty much Anne's only friend, if you can call her that. She seemed to be there for her a little but then as things progressed I couldn't tell if she really was or not. I am not sure if it was ever really clear what her deal was. Catherine was Henry's girlfriend. She was a peach. His friends were all a bunch of asshats. I thought maybe someone would be normal. Nobody was.
This may have been the case where I just had my hopes too high. This one fell flat for me as I couldn't like, connect or care about any of these characters. I did think the writing was good and I read it really quickly. However, I am sure this is definitely a book for some just not fot me!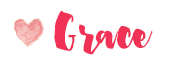 Related Posts