Amy & Roger's Epic Detour

by Morgan Matson
Published by Simon and Schuster on July 7th 2011
Genres: Young Adult
Pages: 352
Format: Audiobook
Source: Purchased
Buy on Amazon
Goodreads

Amy Curry is having a terrible year. Her mother has decided to move all the way across the country and needs Amy to drive their car from California to the East Coast. There's just one problem: since the death of her father, Amy hasn't been able to get behind the wheel of a car. Enter Roger, the son of an old family friend, who turns out to be unexpectedly cute… and dealing with some baggage of his own.Meeting new people and coming to terms with her father's death were not part of Amy's plans for the road trip. But then neither was driving on the Loneliest Road in America, seeing the Colorado Mountains, visiting diners, dingy motels and Graceland. But as they drive, and she grows closer to Roger, Amy finds that the people you least expected are the ones you need the most ­ - and that sometimes you have to get lost in order to find your way home.
Review
"The best discoveries always happened to the people who weren't looking for them."
Amy (Amelia, which, by the way, is one of my favorite names) is in her house. In California. Alone. Her brother is in North Carolina. Her mother is in Connecticut. Her father….well her father is dead.  Yeah, thats depressing. But in better news the book really isn't depressing at all. Yes we see Amy deal with the death of her father and her relationships with her mother and brother but its fun how we get there.
"There was no In-N-Out in Connecticut, because clearly that state was an inhospitable wasteland."
Back to it. Amy is in California. She needs to get to Connecticut. So take a plane right? Nope. Amy's mom needs her car so she has to drive. Except she doesn't drive (ok so its clear even though she doesn't come out and say it until later that her father was killed in a car accident). This is where we get the Roger. He is an old friend and he needs to get to Philadelphia. Clearly he will drive them cross country. Amy's mom has set out a lovely plan for the to follow. Of course they don't follow it. Otherwise it would be Amy and Roger's Boring Drive Cross Country. We get treated to various stops along the way with interesting characters, funny and heartwarming moments all which lead to the cutest romance and more importantly some healing for Amy.
Amy is kind of a theater geek who I would love to be stuck in a car with her music choices – I believe the first song she picked from her collection was Avenue Q so she won me over there. She also refers to Amy! – her perfect alter ego who would always do the right thing. She often brings her up in situations to compare what Amy! would do. I really liked to watch Amy grow, open and heal. She stood up to her mom, hashed it out with her brother and faced the issues she had surrounding her father's death. I was truly happy for her journey.
"It was like there was an elephant in the room. An elephant that expected us to have sex."
Watching Amy and Roger and their relationship develop was really cute. I loved how she was a bit awkward with him at first, especially with sleeping arrangements. It was also fun to watch how she started to fall for him. I always love those moments in a book. Also, Roger was really great on not pressing Amy about her Dad or a lot of things but was open to listen when she was ready.
"What do you think a Chick-fil-A is?"
I do think some of my favorite moments here related to food. It is so funny to see what is all over the country and the differences and what not. Like how they can't believe there isn't In-N-Out burgers on the east coast, have no idea what Chick-fil-A is or are amazed at sweet tea. I love food so that was a fun side note for me.
Overall there are so many things to like about this book – road trip, adorable romance, lovable guy, sweet girl, issues dealt with and quirky stops and people along the way. Great fun quick read that would be perfect for summer time and the beach (or anytime really).
Audiobook Thoughts
This was narrated to perfection for me. She had great inflection and her voice, in general, just fit. I am still getting used to audiobooks but I had zero issues listening to this at all. Very happy that I chose this as an audiobook.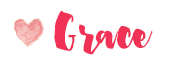 Related Posts