All the Ugly and Wonderful Things

by Bryn Greenwood
Published by Thomas Dunne Books on August 9th 2016
Genres: Contemporary, Fiction
Pages: 352
Format: ebook
Source: Library
Goodreads

As the daughter of a meth dealer, Wavy knows not to trust people, not even her own parents. Struggling to raise her little brother, eight-year-old Wavy is the only responsible "adult" around. She finds peace in the starry Midwestern night sky above the fields behind her house. One night everything changes when she witnesses one of her father's thugs, Kellen, a tattooed ex-con with a heart of gold, wreck his motorcycle. What follows is a powerful and shocking love story between two unlikely people that asks tough questions, reminding us of all the ugly and wonderful things that life has to offer.
Review
This is one of those times I picked up a book because it was everywhere and trusted blogging buddies loved it but I didn't really pay attention to what it was about. Well, color me shocked when it is about a young girl and a grown man falling slowly in love with each other. There is obviously a lot more to the story but that is the main focus. And man is that not what I was expecting. Worse – I didn't think I would wind up loving this story despite how uncomfortable and hard it was at points.
The story follows Wavy who has an incredibly tough life. She has bounced around between family a bit and lands back with her parents who just happen to cook meth and completely ignore her and her little brother. She is an eight-year-old who has to be grown up. Clearly, she has issues based on her situation and her parents. Things change when Kellan, who works for her father, crashes his motorcycle in front of her. From there the two help each other out and a relationship starts to grow slowly.
The book spans a fairly large chunk of time and is told in parts. We also see lots of different POVs from Wavy to Kellan to Wavy's grandma and cousin to her teachers and friend. I really liked seeing all the different people's perspective on Wavy, her life and her and Kellan.
This book was totally engrossing for me. I could not put it down and had to know what would happen with Wavy. I was rooting for her to just be ok. She had such a hard life that I wanted the best for her. That is where it got tough because I didn't want to root for a young child and a grown man to be together (and I never really did for that matter.) I just wanted them all to be ok and be happy and as normal as possible. So because of that, this book was tough because it was hard to accept everything going on and the feelings it brought up.
So pretty much it made me feel uncomfortable and weird but had me so invested I could not stop reading. The writing was done so well and I think the only way a story like this could be pulled off. Not only pulled off but be exceptional. This is probably going to be one of if not my top book of the year. It won't be for everyone clearly but if you can go in with an open mind and be ready for a hard read I would highly recommend.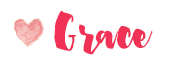 Related Posts