I received this book for free from Publisher via Netgalley in exchange for an honest review. This does not affect my opinion of the book or the content of my review.
All of Us and Everything

by Bridget Asher
Published by Bantam on November 24th 2015
Genres: Contemporary, Family
Pages: 352
Format: eARC
Source: Publisher via Netgalley
Goodreads

For fans of Eleanor Brown's The Weird Sisters and Liane Moriarty's The Husband's Secret comes a smart, wry, and poignant novel about reconciliation between fathers and daughters, between spouses; the deep ties between sisters; and the kind of forgiveness that can change a person's life in unexpected and extraordinary ways. The Rockwell women are nothing if not . . . Well, it's complicated. When the sisters—Esme, Liv, and Ru—were young, their eccentric mother, Augusta, silenced all talk of their absent father with the wild story that he was an international spy, always away on top-secret missions. But the consequences of such an unconventional upbringing are neither small nor subtle: Esme is navigating a failing marriage while trying to keep her precocious fifteen-year-old daughter from live-tweeting every detail. Liv finds herself in between relationships and rehabs, and Ru has run away from enough people and problems to earn her frequent flier miles. So when a hurricane hits the family home on the Jersey Shore, the Rockwells reunite to assess the damage—only to discover that the storm has unearthed a long-buried box. In a candid moment, Augusta reveals a startling secret that will blow the sisters' concept of family to smithereens—and send them on an adventure to reconnect with a lost past . . . and one another.
Review
Augusta and her three daughters, Esme, Liv and Ru, lived in their Ocean City New Jersey house by themselves except for their housekeeper. They were an eccentric family. While the girls wondered who their father was or if they even all had the same father all their mother would say was that he was a spy. The girls all eventually left their mother and each other to live their own lives – although none of them are doing particularly well. When they all come back home after a hurricane to help with the house they will find out certain truths their mother never told them.
This book was one I am not sure how to feel about. In the blurb it is compared to Liane Moriarty's The Husband's Secret. Now that is a hard one to live up to in my opinion so that may add a little to me not liking it as much as I wanted to. I liked certain things, not others, and some were just kooky. Let's discuss shall we.
Characters. This group of women were all a little insane.  The mother was almost a recluse it seemed. Esme (love that name by the way) didn't believe her mother about anything growing up Liv got shipped off to boarding school. Ru disappeared for 21 days when she was 16. When they are grown Augusta is still a recluse, Esme is facing divorce and has a daughter having a hard time with it, Liv is also going through a divorce and has an addiction problem and Ru is avoiding her fiance but throwing herself into work. All of these women have real issues they need to deal with that seemed to have started early on. They don't know how to talk and relate to each other. Or even like each other for that matter. But they do learn to come together on some level at the end.
Control (or lack thereof).The book starts out with them all conducting a storm. Like literally conducting a storm (cover tie in right there). The whole storm and controlling one is a theme throughout. Augusta fought for control in her life but it was basically by shutting people out. The girls are sought control one way or another as well.
Family Focus. The whole book centers on the sisters and their mother and father. I did like to see sisters who don't get along but don't hate each other. I think it is a somewhat realistic look at that relationship. I did love to watch them bond in their own way and come together. Also, I feel like they finally come to understand their mother better and see her in a different light.
Quirky. This family was just so kooky. The whole conducting the storm actually took me a little bit to figure out what they were doing. Plus the whole mother telling them their dad was a spy. The sisters all had pretty above average lives too. Esme lived her soon to be ex-husband and daughter at some prestigious boarding school where they worked. Liv lived a super luxurious life paid for by her three ex-husbands ( which she has a system of finding and marrying) and Ru is a best-selling author with an eidetic memory. Some of this worked and some was a little too much for me.
New Jersey. I am a sucker for a New Jersey setting. Love to see the beaches showcased – and not in a trashy way. Also, I think it really got the essence of how bad Hurricane Sandy really was for so many places.
Epilogue. Now I love me an epilogue but this was a bit too tidy. Literally a paragraph for each character and where they ended up. I liked seeing how it played out but either I wanted more or nothing at all.
Overall, it was an ok read – I enjoyed it more than I didn't. It was paced well and I moved along with it pretty quickly. It was just a little weirder than what I was expecting but I will still check out more from Bridget Asher.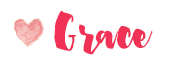 Related Posts