After You (Me Before You, #2)

by Jojo Moyes
Published by Pamela Dorman Books on September 29th 2015
Genres: Contemporary Women, Fiction
Pages: 352
Format: ebook
Source: Borrowed
Goodreads

How do you move on after losing the person you loved? How do you build a life worth living?

Louisa Clark is no longer just an ordinary girl living an ordinary life. After the transformative six months spent with Will Traynor, she is struggling without him. When an extraordinary accident forces Lou to return home to her family, she can't help but feel she's right back where she started.

Her body heals, but Lou herself knows that she needs to be kick-started back to life. Which is how she ends up in a church basement with the members of the Moving On support group, who share insights, laughter, frustrations, and terrible cookies. They will also lead her to the strong, capable Sam Fielding—the paramedic, whose business is life and death, and the one man who might be able to understand her. Then a figure from Will's past appears and hijacks all her plans, propelling her into a very different future. . . .

For Lou Clark, life after Will Traynor means learning to fall in love again, with all the risks that brings. But here Jojo Moyes gives us two families, as real as our own, whose joys and sorrows will touch you deeply, and where both changes and surprises await.

After You is quintessential Jojo Moyes—a novel that will make you laugh, cry, and rejoice at being back in the world she creates. Here she does what few novelists can do—revisits beloved characters and takes them to places neither they nor we ever expected.
Review
If you read Me Before You then you are probably still sobbing a bit. I know I am! That book broke me big time – in the best way. SO of course I was like "Bring on a second book Ms. Moyes!" And that she did.
We pick up with Lou a little over a year from the main event in the ending of Me Before You. She is lost. She is living in London, working in an airport bar and on the outs with her family.  Pretty much the opposite of what she promised Will about her life. After a near death accident, a person from Will's past showing up and a new man in the picture, Lou has her life turned upside down again. We are lucky enough to see if and how she will learn to do what Will asked of her – "Live boldly. Push yourself. Don't settle. Just live well. Just live."
I love Lou so much. She is quirky, quick witted and a little lost. She was the last book too. Maybe that is what makes her relatable. And that makes me root for her. I was hoping when we first checked back in  we would see her having it all together but I guess that would make a boring book. Although I am glad we get to see more of her journey.
In an effort to not give the whole plot away I will only say I didn't see the person from Will's past popping up coming at all. I did love how it directed the story though. Then there was the new man, Sam. He was truly an amazing romantic interest. Handsome, sweet but tough. And then the ending. LOVED IT.
It's a Jojo Moyes book. II laughed, I cried and I flew through it. I didn't want to put it down because I had to know how Lou's story ended. If you loved the first book you really need to pick this up ASAP!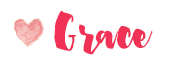 Related Posts