I received this book for free from Publisher via Edelweiss in exchange for an honest review. This does not affect my opinion of the book or the content of my review.
Accidentally on Purpose (Heartbreaker Bay, #3)

by Jill Shalvis
Published by Avon on January 24th 2017
Genres: Contemporary, Romance
Pages: 384
Format: eARC
Source: Publisher via Edelweiss
Goodreads
Reading Challenges: 2017 Contemporary Romance Reading Challenge, 2017 RBLB Totally Doable Challenge

There's no such thing as a little in love…
Elle Wheaten's priorities: friends, career, and kick-ass shoes. Then there's the muscular wall of stubbornness that's security expert Archer Hunt—who comes before everything else. No point in telling Mr. "Feels-Free Zone" that, though. Elle will just see other men until she gets over Archer . . . which should only take a lifetime . . .
There's no such thing as a little in lust…
Archer's wanted the best for Elle ever since he sacrificed his law-enforcement career to save her. But now that she's earned happiness and success, Archer just wants Elle 24/7. Their chemistry could start the next San Francisco Earthquake, and Archer doesn't want to be responsible for the damage. The alternative? Watch her go out with guys who aren't him . . .
There is such a thing as…
As far as Archer's concerned, nobody is good enough for Elle. But when he sets out to prove it by sabotaging her dates, she gets mad—and things get hot as hell. Now Archer has a new mission: prove to Elle that her perfect man has been here all along…
Review
I finally read my fist Jill Shalvis book!! I feel like I have meant to do this since I started blogging. I will say it was worth the wait – I really enjoyed Accidentally on Purpose.
This is the third book in the Heartbreaker Bay series but reads as a standalone just fine. We follow Elle who is an independent woman who goes to school, has a great job and great friends and Archer who is a security expert that works in the same building as Elle. These two share a past that is cause for lots of tension (and chemistry!) whenever they get together. But will the shared past be the thing that brings them together or keeps them apart?
I really enjoyed Elle and Archer together. Their chemistry was amazing!! I loved him as the big alpha protector with a heart who happened to be super hot. Good combo in my book. Elle was awesome because she was so in control of her life and had so much going for her. The back and forth with them was fun and when they finally get together they were super hot. The other great thing about them is their group of friends. They were all amazing and makes me know I need to read more of this series to get to know all of them.
My only thing was the book felt a little long to me and a bit repetitive at times with their we can't be together schtick. TALK TO EACH OTHER and stop assuming stuff. I did like the side plot with Elle's sister which was a nice change of pace with the romance.
I will definitely be reading more of her books in the future, specifically this series. If you were like me and haven't read a Jill Shalvis book and you like contemporary romance – pick one up!!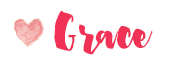 Related Posts