I received this book for free from Publisher via Netgalley in exchange for an honest review. This does not affect my opinion of the book or the content of my review.
Absolutely True Lies

by Rachel Stuhler
Published by Touchstone on May 26th 2015
Genres: Contemporary
Format: eARC
Source: Publisher via Netgalley
Buy on Amazon
Goodreads

A fledgling entertainment writer stumbles into the gig of a lifetime writing a teenage pop star's memoir and soon realizes that the young celebrity's squeaky-clean image is purely a work of fiction.

Struggling writer Holly Gracin is on the verge of moving back home to upstate New York when she gets hired to write the memoirs of eighteen-year-old Daisy Mae Dixson, a former Nickelodeon child star who has moved seamlessly into both blockbuster movies and pop music.

Holly quickly realizes that Daisy's wholesome public image is purely a work of fiction, as Holly finds herself trailing the star as she travels around the world on yachts, gets stalked by paparazzi, and sneaks out of five-star hotels in the dead of night.

As Holly struggles to write a flattering portrait of a teenage millionaire who only eats "nightshades" and treats her employees like slaves, Daisy has a public meltdown - and suddenly, her book is the cornerstone of resurrecting her image. But working at all hours trailing a pop star has taken its toll, and Holly must decide if becoming the ultimate insider is worth losing a starring role in her own life.

Fun, juicy, and inspired by Rachel Stuhler's own stranger-than-fiction experiences as a celebrity ghost writer, Absolutely True Lies is an entertaining look at how the lifestyles of the rich and famous aren't always what they seem.
Review
I'll admit it. I read trashy celeb magazines. I complain that I can't get away from the Kardashians (they are seriously everywhere). I listen EW Radio. Pretty much I have this love/hate relationship with celebrity gossip (and also myself for kind of loving all that trash). So how how the hell does any of this information relate to Absolutely True Lies??? Well, its what drew me to the book.
We get to see Holly, struggling writer, living in LA get the gig of a lifetime – ghost writing the autobiography for teen sensation Daisy Mae Dixon. Holly finds out the behind the scenes of the Hollywood life can be glamorous but also harsh and unfair. She sees Daisy being treated like 3 year old by her manager, notices her father is never around, takes the brunt of some demeaning comments from Daisy and her staff, deals with less than ideal working circumstances and has to work through the star's major meltdown. With all of this going on and nothing but vapid tidbits from Daisy Holly wonders if she will ever be able to write a real autobiography. While all this is going on we do get treated to some romance for Holly.
Holly was relatable. She was insecure but not ridiculously so.  She is struggling not just with her career but her life. She has a really great friend in Camille, who I loved because she was honest and all about the tough love. She doesn't put up with Holly's pity me, my life sucks attitude and tells her to suck it up and go get what you want. But as I found out, in LA when you have LA friends in the biz you don't get to see them all that often because they are are on set and doing shoots and what not. Therefore Holly has way too much free time (and not enough Camille in my opinion). And a cat. You can see the beginnings of Crazy Cat Lady forming. Fortunately, once she starts her new job she does start down a path of growth and self realization, especially pertaining to her worth as a writer and a person. But it takes a realistic path and isn't overnight.
Daisy is the Nick Jr. star de jour. And what nobody knows is she is a hot mess. Like think of every type of teen star downfall and she probably suffered from it. And she was kind of mean. I totally cringed at some of the stuff that came out of her mouth, especially when it was directed to her staff and Holly. I will say I think Holly handled herself very well given the situation.
Then there was the romance, which was kind of sort of a love triangle. But not in an obnoxious way, I swear. She meets both guys, Vaughn and Ben on her job with Daisy. Neither is insta-lovey (praise the lord). She knows she has chemistry with both but isn't sure if either is even and option or possibility. One seems to be very non committal. The other too good to be true. I liked her interactions with both because Holly is fun, funny and a little quirky an she was very herself with both.
Overall, I really like how the book flowed. Once I got a little ways in, I flew through it. I thought the whole concept, ghostwriting and following around a starlet, was interesting and fun. The ending was really fulfilling for me. I was happy for Holly. I really enjoyed it and would definitely recommend especially for a summer read.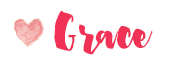 Related Posts