I received this book for free from Publisher via Netgalley in exchange for an honest review. This does not affect my opinion of the book or the content of my review.
A Window Opens

by Elisabeth Egan
Published by Simon and Schuster on August 25th 2015
Genres: Fiction, Contemporary Women
Pages: 384
Format: eARC
Source: Publisher via Netgalley
Buy on Amazon
Goodreads

"Egan's delightful debut is a fresh, funny take on the age-old struggle to have it all." —People
*People, Summer's Best Books*Entertainment Weekly, 8 Big Fat Beach Reads*Woman's Day, Great Summer Reads*Publishers Weekly, Best Summer Books*Good Housekeeping, Your Ultimate Summer Reading List*Minneapolis Star Tribune, 10 Novels Not to Miss*Coastal Living, Great Summer Reads *Time Out New York, Summer Reading List*Goop Newsletter, Best Summer '15 Reading*
Fans of I Don't Know How She Does It and Where'd You Go, Bernadette will cheer at this "fresh, funny take on the age-old struggle to have it all" (People) about what happens when a wife and mother of three leaps at the chance to fulfill her professional destiny—only to learn every opportunity comes at a price.
In A Window Opens, beloved books editor at Glamour magazine Elisabeth Egan brings us Alice Pearse, a compulsively honest, longing-to-have-it-all, sandwich generation heroine for our social-media-obsessed, lean in (or opt out) age. Like her fictional forebears Kate Reddy and Bridget Jones, Alice plays many roles (which she never refers to as "wearing many hats" and wishes you wouldn't, either). She is a mostly-happily married mother of three, an attentive daughter, an ambivalent dog-owner, a part-time editor, a loyal neighbor and a Zen commuter. She is not: a cook, a craftswoman, a decorator, an active PTA member, a natural caretaker or the breadwinner. But when her husband makes a radical career change, Alice is ready to lean in—and she knows exactly how lucky she is to land a job at Scroll, a hip young start-up which promises to be the future of reading, with its chain of chic literary lounges and dedication to beloved classics. The Holy Grail of working mothers―an intellectually satisfying job and a happy personal life―seems suddenly within reach.
Despite the disapproval of her best friend, who owns the local bookstore, Alice is proud of her new "balancing act" (which is more like a three-ring circus) until her dad gets sick, her marriage flounders, her babysitter gets fed up, her kids start to grow up and her work takes an unexpected turn. Readers will cheer as Alice realizes the question is not whether it's possible to have it all, but what does she―Alice Pearse―really want?
Review
Alice Pearse has it pretty good. She is a daughter, a wife, a mother of three who lives in a really nice town. She works part time doing what she loves – reviewing books for a magazine. She gets to head into the city a couple of days a week but still gets to participate in the PTA and be around for her children and their activities. Her husband and her have a pretty solid marriage. When her husband comes home with news that forces her to find a full time job everything starts to change. Not only with her job but her marriage, her family and her friendships. Can she really have it all?
This one really hit home for me on a couple different levels. For one it takes place in New Jersey so I felt some pride there, especially since I think it is portrayed in a very accurate and flattering light. While I stay at home with my kids now I did work part time after my first kid so I was able to connect with Alice there. While I don't have any serious issues in my marriage, anytime I read about realistic issues in a marriage in a book it makes an impact. Seeing how one thing that happens can change a whole dynamic is sobering and reminds you things can change at anytime.
A big theme in the book is family. And not just immediate. We see Alice's relationship with her parents, in-laws, her brother and sister-in-law as well as her husband and three kids. I loved that we get to see all the complicated relationships between her and all of these people and the dynamic as a whole. Her and her dad had a really special relationship. Not overly affectionate but special. I loved him so much because he would constantly text and send emails that were so of a nearly seventy year old man. They made me giggle and think of my own parents and technology.
ME: Dad, I GOT THE JOB!!!
DAD: That's my girl. LOL.
ME: Wait, Why are you laughing?
DAD: I'm not.
ME: LOL means Laughing Out Loud.
DAD: Oh. Well, in my book, it means Lots of Love.
Also, another great relationship shown was the family and the nanny. They had been together for almost seven or so years, which makes them all practically family. You could see how much the kids loved her, Alice and her husband depended on her and how they all worked together. It was really nice to see such a positive example of this.
I think a lot of the humor came from Alice's new job. The job was in an up and coming new book store which featured new technology and catered to ebooks. My personal favorite is just how the corporate culture was portrayed. The acronyms, the way one should speak, how things were phrased to employees. It all made me laugh coming from a corporate culture filled with crazy acronyms and trying to be positive when things aren't necessarily. Alice's boss Genevieve is one I would hope to never work for. The infuriating kind who says good job to you then tells you what you did wrong in an email or some other written documentation. Ugh.
The it occurred to me that Genevieve might be implementing a new leadership strategy from the One Minute Manager. Befriend, then berate. Was that a thing?
Anyway I think the main message that I took away is even when it's hard, you have to stay true to who you are and what you believe and if you do you will be in a much better place in terms of happiness. When you start to compromise or lose sight of that things can get away from you. If you surround yourself with people who love you, you can always find your way back.
Not that I don't love me a YA book, but I loved reading about someone who was of a similar age and going through some fairly realistic things that could happen in life. I thought it was well written, humorous but also still pretty touching. I highlighted so many passages of things that made me laugh, made me emotional or just items I completely connected with. I will be eagerly awaiting more to read from Ms. Egan.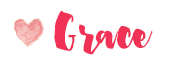 Related Posts