I received this book for free from Publisher via Edelweiss in exchange for an honest review. This does not affect my opinion of the book or the content of my review.
A Study in Charlotte (Charlotte Holmes, #1)

by Brittany Cavallaro
Published by Katherine Tegen Books on March 1st 2016
Genres: Contemporary, Mystery, Young Adult
Pages: 336
Format: eARC
Source: Publisher via Edelweiss
Goodreads

The last thing Jamie Watson wants is a rugby scholarship to Sherringford, a Connecticut prep school just an hour away from his estranged father. But that's not the only complication: Sherringford is also home to Charlotte Holmes, the famous detective's great-great-great-granddaughter, who has inherited not only Sherlock's genius but also his volatile temperament. From everything Jamie has heard about Charlotte, it seems safer to admire her from afar.
From the moment they meet, there's a tense energy between them, and they seem more destined to be rivals than anything else. But when a Sherringford student dies under suspicious circumstances, ripped straight from the most terrifying of the Sherlock Holmes stories, Jamie can no longer afford to keep his distance. Jamie and Charlotte are being framed for murder, and only Charlotte can clear their names. But danger is mounting and nowhere is safe—and the only people they can trust are each other.
A Study in Charlotte is the first in a trilogy.
Review
Jamie Watson is sent to Sherringford, a Connecticut boarding school, on a rugby scholarship. Also there is Charlotte Holmes. And yes they are both descendants of the famous Holmes and Watson of the past. While the pair have some tense moments when meeting, once there is a murder and it is looking like someone is framing them, the two must figure out who is setting them up.
Disclaimer: I know nothing but the very basics of Sherlock Holmes stories. I have never read any of the originals, retellings, seen the show or any of the movies. So I went into this fairly blind.
The first thing I need to get out of the way is how much I love that cover. Perfection! Love the colors, relates back to the story not too busy. I can't wait to see the other covers in the trilogy! OK with that out of the way let's get to some thoughts on the actual story.
I feel like with other first books in a detective mystery series/trilogy there is a lot of set up. I always find that to be the hardest part to get through and what can slow down a book. It was no different here with A Study In Charlotte. The beginning definitely lagged and I kept putting it down. Once we got past all the background on Jamie and Charlotte and got to the mystery was I was more invested and really got through the rest rather quickly.
The mystery part was pretty fun. I was interested and there was enough thrown in there to keep me guessing to who was behind on all the mischief. There were a lot of suspects floating around but I couldn't quite guess who or why and that was a good thing!! I do feel like a lot information/ background was needed to be given at the end again to fully understand the why part of it though.
The best parts for me were Jamie and Charlotte. I liked them both so much even though they were clearly VERY different. Jamie was smart just not SMART you know what I mean? He kind of had an anger issue at times. But still seemed like a guy who cared. Charlotte was mysterious, smart and complicated. I can see how some might not like or connect with her though. There was a fun tension between the two that changed over the course of the book. I really liked reading about them together and want to read more about them, especially since we won't need all the background beginning nonsense next time.
Overall I enjoyed this one despite the issues. I am really looking forward to continuing with the next books.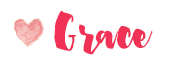 Related Posts