I received this book for free from First to Read in exchange for an honest review. This does not affect my opinion of the book or the content of my review.
A Million Junes

by Emily Henry
Published by Razorbill on May 16th 2017
Genres: Contemporary, Fiction, Romance
Pages: 350
Format: eARC
Source: First to Read
Goodreads

Romeo and Juliet meets One Hundred Years of Solitude in Emily Henry's brilliant follow-up to The Love That Split the World, about the daughter and son of two long-feuding families who fall in love while trying to uncover the truth about the strange magic and harrowing curse that has plagued their bloodlines for generations.
In their hometown of Five Fingers, Michigan, the O'Donnells and the Angerts have mythic legacies. But for all the tall tales they weave, both founding families are tight-lipped about what caused the century-old rift between them, except to say it began with a cherry tree.
Eighteen-year-old Jack "June" O'Donnell doesn't need a better reason than that. She's an O'Donnell to her core, just like her late father was, and O'Donnells stay away from Angerts. Period.
But when Saul Angert, the son of June's father's mortal enemy, returns to town after three mysterious years away, June can't seem to avoid him. Soon the unthinkable happens: She finds she doesn't exactly hate the gruff, sarcastic boy she was born to loathe.
Saul's arrival sparks a chain reaction, and as the magic, ghosts, and coywolves of Five Fingers conspire to reveal the truth about the dark moment that started the feud, June must question everything she knows about her family and the father she adored. And she must decide whether it's finally time for her—and all of the O'Donnells before her—to let go.
Review
WOW! I didn't know what to expect from this one but I was blown away. Emily Henry's writing is just so easy and beautiful and totally transported me into the story.
The O'Donnels and the Angerts have been feuding for at least a century, yet Jack "June" O'Donnel isn't exactly sure what has caused the feud. Still, she is an O'Donnel and hates the Angerts. That is until Saul Angert shows back up in town and she finds herself falling for him. However, this seems to start up the magical activity that already envelopes June's house. The magic is trying to show June and Saul something but what and will they both be able to let go of the feud and move on.
June is a character I absolutely adored. She was smart and quick witted with a bit of rebellious attitude. Her and her best friend Hannah had an amazing and realistic friendship. June and Saul were so good together. Their relationship moved nice and slow but was also intense. I loved the banter they had at times – mostly from June since she was the one with the sharp mouth. Saul was very patient yet still persistent. I was so rooting for them!!
The magical realism here was just amazing. It felt so believable and woven into the story impeccably. The writing also was just so captivating – you could feel the magic, the ghosts and all the other worldliness of it all. This all was intertwined directly with the two families, their feud and what appears to be their curse. I loved how these things were all woven together to show and explain the past and how it related to the present.
I couldn't stop reading. I needed to know what had happened that caused the feud and curse, what would happen to the families and specifically June and Saul. The story, the atmosphere was just so enchanting and mystical in the best way. I need more of Emily Henry's beautiful writing in my life ASAP!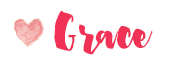 Related Posts