Things I Am Into RIGHT NOW
Podcasts
Right now this specifically means Serial and Bitch Sesh. Serial's first season sucked me in and was AMAZING. The second season is ok but not as great. Then I stumbled on Bitch Sesh which is two chicks (one who is Casey Wilson who was in one of my favorite shows Happy Endings) that talk about the Real Housewives. I don't even really watch Real Housewives anymore but I love listening to them talk about it. If anyone has any other podcasts they love please tell me in the comments.
Pebby Forevee Shirts
I only have two but I love them so much. Mine say No Talkie Before Coffee and Mommin' Aint Easy. Truth. They are cute and I love them under sweaters. Here is the website mypebbyforevee.
My Glasses and Wearing My Hair Naturally Wavy
I ditched my contacts to give my eyes a breather and I kind of love my glasses right now. Also due to my laziness, I haven't felt like straightening my hair so I have been rocking my natural waves and I am ok with it.
Things I Am Not Really Into RIGHT NOW
Jessica Jones
I started this and instantly loved it. I am on episode 6 and stalling out. I feel like the episodes are 10 minutes too long and it is a bit dragged out. I will stick with it though.
Winter
Yeah so it has been a mild winter so far but RIGHT NOW it is cold. I am so not into it and wish spring would hurry up!
So what are you guys into right now? What are you not feeling so much?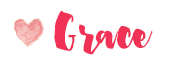 Related Posts