Happy Blogoversary to me!!! I can't believe it has been two years already. I didn't really do anything last year but I decided to do a little somthing this year.
In the past two years I've:
-posted 546 times
-had 18,450 visitors
– reviewed 256 books
Besides just the numbers I have found out about so many amazing books and authors, discovered I love audiobooks (which I never would have tried before blogging) and best of all come to love this community so much. There are so many amazing bloggers out there that helped me along the way whether they know it or not and I am super grateful.
To celebrate I am having a giveaway!!
(see giveaway policy here)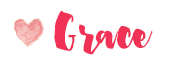 Related Posts