Harry Potter and the Sorcerer's Stone (Harry Potter, #1)

by J.K. Rowling, Mary GrandPré
Published by Arthur A. Levine Books on June 26th 1997
Pages: 320
Format: Audiobook
Source: Library
Goodreads
Reading Challenges: 2017 POPSUGAR Reading Challenge, 2017 RBLB Totally Doable Challenge

Harry Potter's life is miserable. His parents are dead and he's stuck with his heartless relatives, who force him to live in a tiny closet under the stairs. But his fortune changes when he receives a letter that tells him the truth about himself: he's a wizard. A mysterious visitor rescues him from his relatives and takes him to his new home, Hogwarts School of Witchcraft and Wizardry.
After a lifetime of bottling up his magical powers, Harry finally feels like a normal kid. But even within the Wizarding community, he is special. He is the boy who lived: the only person to have ever survived a killing curse inflicted by the evil Lord Voldemort, who launched a brutal takeover of the Wizarding world, only to vanish after failing to kill Harry.
Though Harry's first year at Hogwarts is the best of his life, not everything is perfect. There is a dangerous secret object hidden within the castle walls, and Harry believes it's his responsibility to prevent it from falling into evil hands. But doing so will bring him into contact with forces more terrifying than he ever could have imagined.
Full of sympathetic characters, wildly imaginative situations, and countless exciting details, the first installment in the series assembles an unforgettable magical world and sets the stage for many high-stakes adventures to come.
I finally read it!! I mean listened actually. I knew a lot of the story from the movie because I saw the first one before deciding I needed to read the books before I watched anymore. I thought it was so good and really loved the narration. I am super excited to get the next one and move on and see what all the fuss is about.
---
I received this book for free from Publisher via Edelweiss in exchange for an honest review. This does not affect my opinion of the book or the content of my review.
Hey Harry, Hey Matilda

by Rachel Hulin
Published by Doubleday Books on January 17th 2017
Pages: 288
Format: eARC
Source: Publisher via Edelweiss
Goodreads
Reading Challenges: 2017 POPSUGAR Reading Challenge, 2017 RBLB Totally Doable Challenge

Hey Harry, Hey Matilda is the story told entirely in hilarious emails of fraternal twins Harry and Matilda Goodman as they fumble into adulthood, telling lies and keeping secrets, and finally confronting their complicated twinship. Matilda Goodman is an underemployed wedding photographer grappling with her failure to live as an artist and the very bad lie she has told her boyfriend (that she has a dead twin). Harry, her (totally alive) brother, is an untenured professor of literature, anxiously contemplating his publishing status (unpublished) and sleeping with a student. When Matilda invites her boyfriend home for Thanksgiving to meet the family, and when Harry makes a desperate and unethical move to save his career, they set off an avalanche of shame, scandal, and drunken hot tub revelations that force them to examine the truth about who they really are. A wonderfully subversive, sensitive novel of romantic entanglement and misguided ambition, Hey Harry, Hey Matilda is a joyful look at love and family in all its forms."
Yeah so this book sounded so good in the blurb to me. Twins, emails, lies and secrets – I'm in!! And then I started it and it was kind of meandering and not in a good way. Then stuff started to happen and yay. It was all a bit funny at times. Then shit got weird and it kind of just ended. Not my cup of tea.
---
The Grownup

by Gillian Flynn
Published by Crown on November 3rd 2015
Pages: 64
Format: Audiobook
Source: Library
Goodreads
Reading Challenges: 2017 POPSUGAR Reading Challenge, 2017 RBLB Totally Doable Challenge

A canny young woman is struggling to survive by perpetrating various levels of mostly harmless fraud. On a rainy April morning, she is reading auras at Spiritual Palms when Susan Burke walks in. A keen observer of human behavior, our unnamed narrator immediately diagnoses beautiful, rich Susan as an unhappy woman eager to give her lovely life a drama injection. However, when the "psychic" visits the eerie Victorian home that has been the source of Susan's terror and grief, she realizes she may not have to pretend to believe in ghosts anymore. Miles, Susan's teenage stepson, doesn't help matters with his disturbing manner and grisly imagination. The three are soon locked in a chilling battle to discover where the evil truly lurks and what, if anything, can be done to escape it.
I don't do short stories normally but I love Gillian Flynn so when the audio was available I went for it. Dark and twisty and I thought done really well for how short it was. I so want more from her soon.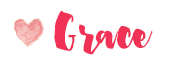 Related Posts