Hillbilly Elegy: A Memoir of a Family and Culture in Crisis

by J.D. Vance
Published by Harper on June 28th 2016
Genres: Memoirs
Pages: 272
Format: Audiobook
Source: Library
Goodreads

From a former Marine and Yale Law School Graduate, a poignant account of growing up in a poor Appalachian town, that offers a broader, probing look at the struggles of America's white working class. Part memoir, part historical and social analysis, J. D. Vance's Hillbilly Elegy is a fascinating consideration of class, culture, and the American dream.
Vance's grandparents were "dirt poor and in love." They got married and moved north from Kentucky to Ohio in the hopes of escaping the dreadful poverty around them. Their grandchild (the author) graduated from Yale Law School, a conventional marker of their success in achieving upward mobility for their family. But Vance cautions that is only the short version. The slightly longer version is that his grandparents, aunt, uncle, and mother struggled to varying degrees with the demands of their new middle class life and they, and Vance himself, still carry around the demons of their chaotic family history.
Delving into his own personal story and drawing on a wide array of sociological studies, Vance takes us deep into working class life in the Appalachian region. This demographic of our country has been slowly disintegrating over forty years, and Vance provides a searching and clear-eyed attempt to understand when and how "hillbillies" lost faith in any hope of upward mobility, and in opportunities to come.
At times funny, disturbing, and deeply moving, this is a family history that is also a troubling meditation on the loss of the American dream for a large portion of this country.
I saw this books on a couple of blogs but what really made me want to pick it up was my mom's online little book check in. A few of the ladies listened and thought it was good. I found this one really interesting. J.D. Vance's personal story was interesting and inspiring on what he was able to achieve given how he grew up. I really enjoyed the second have of the book – where Vance goes off more on his own and goes into the military and to law school. Still the beginning which was more of a look at his dysfunctional family and how a lot of his childhood was common place for so many others. If you have any interest in what life is like and people's attitudes are in the Appalachian region or one person's success story coming from little to nothing I would suggest picking this up.
---
The Score (Off-Campus, #3)

by Elle Kennedy
on January 1st 1970
Genres: New Adult
Pages: 361
Format: ebook
Source: Purchased
Goodreads

He knows how to score, on and off the ice
Allie Hayes is in crisis mode. With graduation looming, she still doesn't have the first clue about what she's going to do after college. To make matters worse, she's nursing a broken heart thanks to the end of her longtime relationship. Wild rebound sex is definitely not the solution to her problems, but gorgeous hockey star Dean Di-Laurentis is impossible to resist. Just once, though, because even if her future is uncertain, it sure as heck won't include the king of one-night stands.
It'll take more than flashy moves to win her over
Dean always gets what he wants. Girls, grades, girls, recognition, girls…he's a ladies man, all right, and he's yet to meet a woman who's immune to his charms. Until Allie. For one night, the feisty blonde rocked his entire world—and now she wants to be friends? Nope. It's not over until he says it's over. Dean is in full-on pursuit, but when life-rocking changes strike, he starts to wonder if maybe it's time to stop focusing on scoring…and shoot for love.
One of my goals this year was to finish some series I started. The Off Campus series is one I have enjoyed immensely so I know I needed to continue with it sooner rather the late. The Score is Dean's story. I wasn't sure how I would feel about him because he was never my favorite in the other two books I have read. However, I really wound up liking Dean and his story especially as it went on. Allie was awesome. She was strong and comfortable with herself and sexuality. A great addition to the series for sure.
---
Harry Potter and the Deathly Hallows (Harry Potter, #7)

by J.K. Rowling, Mary GrandPré
Published by Scholastic Inc. on July 21st 2007
Pages: 784
Format: Audiobook
Source: Library
Goodreads

It's no longer safe for Harry at Hogwarts, so he and his best friends, Ron and Hermione, are on the run. Professor Dumbledore has given them clues about what they need to do to defeat the dark wizard, Lord Voldemort, once and for all, but it's up to them to figure out what these hints and suggestions really mean.
Their cross-country odyssey has them searching desperately for the answers, while evading capture or death at every turn. At the same time, their friendship, fortitude, and sense of right and wrong are tested in ways they never could have imagined.
The ultimate battle between good and evil that closes out this final chapter of the epic series takes place where Harry's Wizarding life began: at Hogwarts. The satisfying conclusion offers shocking last-minute twists, incredible acts of courage, powerful new forms of magic, and the resolution of many mysteries.
Above all, this intense, cathartic book serves as a clear statement of the message at the heart of the Harry Potter series: that choice matters much more than destiny, and that love will always triumph over death.
Finally the last Harry Potter book. So I listened t the whole series in 4 months and everyone was right it did get better as it went on. The last book was great and man some of the deaths really got me. I expected that there would be a bunch but I was still sad. I loved the final scenes so much. Also so happy there was an epilogue. Still, I needed to know more about the after. I know you can't say too much in one but I wanted to know about all the characters. Overall, this was a great book and so glad I finally decided to read Harry Potter 🙂
Attachments

by Rainbow Rowell
on January 1st 1970
Pages: 323
Format: Audiobook
Source: Purchased
Goodreads

"Hi, I'm the guy who reads your e-mail, and also, I love you..."
Beth Fremont and Jennifer Scribner-Snyder know that somebody is monitoring their work e-mail. (Everybody in the newsroom knows. It's company policy.) But they can't quite bring themselves to take it seriously. They go on sending each other endless and endlessly hilarious e-mails, discussing every aspect of their personal lives.
Meanwhile, Lincoln O'Neill can't believe this is his job now- reading other people's e-mail. When he applied to be "internet security officer," he pictured himself building firewalls and crushing hackers- not writing up a report every time a sports reporter forwards a dirty joke.
When Lincoln comes across Beth's and Jennifer's messages, he knows he should turn them in. But he can't help being entertained-and captivated-by their stories.
By the time Lincoln realizes he's falling for Beth, it's way too late to introduce himself.
What would he say . . . ?
I relistened to Attachments which is something I have been meaning to do for a while. At first the narrator kind of through me but I got used to her. I forgot how much I loved Beth and Jennifer.  Their emails back and forth are so funny and I could so relate to having work friends like that. Lincoln is adorable. I mean kind of weird but adorable. Really enjoyed this the second time around.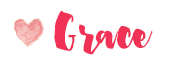 Related Posts