Harry Potter and the Goblet of Fire (Harry Potter, #4)

by J.K. Rowling, Mary GrandPré
Published by Scholastic Inc. on September 28th 2002
Pages: 734
Format: Audiobook
Source: Library
Goodreads
Reading Challenges: 2017 MMD Reading Challenge

Harry Potter is midway through both his training as a wizard and his coming of age. Harry wants to get away from the pernicious Dursleys and go to the International Quidditch Cup with Hermione, Ron, and the Weasleys. He wants to dream about Cho Chang, his crush (and maybe do more than dream). He wants to find out about the mysterious event that supposed to take place at Hogwarts this year, an event involving two other rival schools of magic, and a competition that hasn't happened for hundreds of years. He wants to be a normal, fourteen-year-old wizard. But unfortunately for Harry Potter, he's not normal - even by wizarding standards.And in his case, different can be deadly.
-From the back cover
This one was definitely my favorite out of the first four. It was long but I thought it was done well and it really kept my attention. I loved the dynamics between Harry, Ron and Hermione that were explored. There was lots of action and I liked the other schools that were there too. It makes me really excited to get to these movies because I can imagine they are good too!
---
Bossypants

by Tina Fey
Published by Reagan Arthur Books on April 5th 2011
Pages: 277
Format: Audiobook
Source: Library
Goodreads
Reading Challenges: 2017 MMD Reading Challenge

Before Liz Lemon, before "Weekend Update," before "Sarah Palin," Tina Fey was just a young girl with a dream: a recurring stress dream that she was being chased through a local airport by her middle-school gym teacher. She also had a dream that one day she would be a comedian on TV.
She has seen both these dreams come true.
At last, Tina Fey's story can be told. From her youthful days as a vicious nerd to her tour of duty on Saturday Night Live; from her passionately halfhearted pursuit of physical beauty to her life as a mother eating things off the floor; from her one-sided college romance to her nearly fatal honeymoon -- from the beginning of this paragraph to this final sentence.
Tina Fey reveals all, and proves what we've all suspected: you're no one until someone calls you bossy.
(Includes Special, Never-Before-Solicited Opinions on Breastfeeding, Princesses, Photoshop, the Electoral Process, and Italian Rum Cake!)
The first time I read this I was in some boring as hell training at work. I read it on my phone in the back of the room. I am so glad I listened to this because man it is good. I will say it really held up really well in its 6 years.She told such great stories with awesome messages, especially for women. If you like Tina Fey or funny women and you haven't already you should totally listen to this one.
---
Scrappy Little Nobody

by Anna Kendrick
Published by Touchstone on November 15th 2016
Pages: 304
Format: Audiobook
Source: Library
Goodreads
Reading Challenges: 2017 MMD Reading Challenge

A collection of humorous autobiographical essays by the Academy Award-nominated actress and star of Up in the Air and Pitch Perfect.
Even before she made a name for herself on the silver screen starring in films like Pitch Perfect, Up in the Air, Twilight, and Into the Woods, Anna Kendrick was unusually small, weird, and "10 percent defiant."
At the ripe age of thirteen, she had already resolved to "keep the crazy inside my head where it belonged. Forever. But here's the thing about crazy: It. Wants. Out." In Scrappy Little Nobody, she invites readers inside her brain, sharing extraordinary and charmingly ordinary stories with candor and winningly wry observations.
With her razor-sharp wit, Anna recounts the absurdities she's experienced on her way to and from the heart of pop culture as only she can—from her unusual path to the performing arts (Vanilla Ice and baggy neon pants may have played a role) to her double life as a middle-school student who also starred on Broadway to her initial "dating experiments" (including only liking boys who didn't like her back) to reviewing a binder full of butt doubles to her struggle to live like an adult woman instead of a perpetual "man-child."
Enter Anna's world and follow her rise from "scrappy little nobody" to somebody who dazzles on the stage, the screen, and now the page—with an electric, singular voice, at once familiar and surprising, sharp and sweet, funny and serious (well, not that serious).
I love Anna Kendrick so much. This book was cute. I liked hearing her stories of growing up and getting into the business. I loved how she moved out on her own and how she figured out to survive and eventually find success out there. I would have loved more gossip on Twilight and Pitch Perfect but as she says in the book – she is young and still needs to work so I get it. She talked a lot about getting styled for events which I enjoyed more than I should of. I would google each event to see the dresses. Overall this was as delightful and snarky as I expected.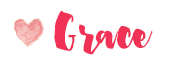 Related Posts