I received this book for free from Publisher via Netgalley in exchange for an honest review. This does not affect my opinion of the book or the content of my review.
The Simplicity of Cider

by Amy E. Reichert
Published by Gallery Books on May 16th 2017
Genres: Contemporary Women, Romance
Pages: 313
Format: eARC
Source: Publisher via Netgalley
Goodreads
Reading Challenges: 2017 Contemporary Romance Reading Challenge, 2017 POPSUGAR Reading Challenge

Fall in love with The Simplicity of Cider, the charming new novel about a prickly but gifted cider-maker whose quiet life is interrupted by the arrival of a handsome man and his young son at her family's careworn orchard by the author of The Coincidence of Coconut Cake and Luck, Love & Lemon Pie.
Focused and unassuming fifth generation cider-maker Sanna Lund has one desire: to live a simple, quiet life on her family's apple orchard in Door County, Wisconsin. Although her business is struggling, Sanna remains fiercely devoted to the orchard, despite her brother's attempts to convince their aging father to sell the land.
Single dad Isaac Banks has spent years trying to shield his son Sebastian from his troubled mother. Fleeing heartbreak at home, Isaac packed up their lives and the two headed out on an adventure, driving across the country. Chance—or fate—led them straight to Sanna's orchard.
Isaac's helping hands are much appreciated at the apple farm, even more when Sanna's father is injured in an accident. As Sanna's formerly simple life becomes increasingly complicated, she finds solace in unexpected places—friendship with young Sebastian and something more deliciously complex with Isaac—until an outside threat infiltrates the farm.
From the warm and funny Amy E. Reichert, The Simplicity of Cider is a charming love story with a touch of magic, perfect for fans of Sarah Addison Allen and Gayle Forman.
I haven't read The Coincidence of Coconut Cake yet but I did read Luck, Love & Lemon Pie and wasn't super into it. I had higher expectations for The Simplicity of Cider for some reason. I have to say I didn't love it. I liked the idea of a grumpy chick MC, Sanna, since it is usually the dude who is the grump. Here it didn't work at all for me. I am glad she did grow by the end but there was something not really endearing there.  Then the dude, Isaac,  that comes to work on the orchard with his son while on a road trip was fine except he is keeping a horrible secret from his son. Like super bad and I didn't dig that at all. My biggest issue is is it moved sort of slow. I finally just skimmed it all to the end. I mean it was ok after the skimming but that was it. I still want to read The Coincidence of Coconut Cake since I own it but I might lower my expectations.
---
The Princess Diarist

by Carrie Fisher
Published by Blue Rider Press on October 18th 2016
Pages: 257
Format: Audiobook
Source: Library
Goodreads
Reading Challenges: 2017 Contemporary Romance Reading Challenge, 2017 POPSUGAR Reading Challenge

The Princess Diarist is Carrie Fisher's intimate, hilarious and revealing recollection of what happened behind the scenes on one of the most famous film sets of all time, the first Star Wars movie.
When Carrie Fisher recently discovered the journals she kept during the filming of the first Star Wars movie, she was astonished to see what they had preserved—plaintive love poems, unbridled musings with youthful naiveté, and a vulnerability that she barely recognized. Today, her fame as an author, actress, and pop-culture icon is indisputable, but in 1977, Carrie Fisher was just a (sort-of) regular teenager.
With these excerpts from her handwritten notebooks, The Princess Diarist is Fisher's intimate and revealing recollection of what happened on one of the most famous film sets of all time—and what developed behind the scenes. And today, as she reprises her most iconic role for the latest Star Wars trilogy, Fisher also ponders the joys and insanity of celebrity, and the absurdity of a life spawned by Hollywood royalty, only to be surpassed by her own outer-space royalty. Laugh-out-loud hilarious and endlessly quotable, The Princess Diarist brims with the candor and introspection of a diary while offering shrewd insight into the type of stardom that few will ever experience.
I was really excited for this one and I did enjoy it for the most part. I loved listening to Carrie Fisher tell her stories – mostly about the first Star Wars and her affair with Harrison Ford. There were actual excerpts from her journal which were read by someone else. I actually enjoyed that part the least. I was quick and I am glad I listened even though I didn't love it.
---
When Dimple Met Rishi

by Sandhya Menon
Published by Simon Pulse on May 30th 2017
Genres: Young Adult
Pages: 380
Format: Audiobook
Source: Library
Goodreads
Reading Challenges: 2017 Contemporary Romance Reading Challenge, 2017 POPSUGAR Reading Challenge

A laugh-out-loud, heartfelt YA romantic comedy, told in alternating perspectives, about two Indian-American teens whose parents have arranged for them to be married.
Dimple Shah has it all figured out. With graduation behind her, she's more than ready for a break from her family, from Mamma's inexplicable obsession with her finding the "Ideal Indian Husband." Ugh. Dimple knows they must respect her principles on some level, though. If they truly believed she needed a husband right now, they wouldn't have paid for her to attend a summer program for aspiring web developers…right?
Rishi Patel is a hopeless romantic. So when his parents tell him that his future wife will be attending the same summer program as him—wherein he'll have to woo her—he's totally on board. Because as silly as it sounds to most people in his life, Rishi wants to be arranged, believes in the power of tradition, stability, and being a part of something much bigger than himself.
The Shahs and Patels didn't mean to start turning the wheels on this "suggested arrangement" so early in their children's lives, but when they noticed them both gravitate toward the same summer program, they figured, Why not?
Dimple and Rishi may think they have each other figured out. But when opposites clash, love works hard to prove itself in the most unexpected ways.
When Dimple Me Rishi was one of my most anticipated books of the year. I was super excited t see the audio pop on my library site. I jumped on it as soon as I saw it. This was as adorable as I thought it would be. I loved Dimple but really LOVED Rishi. He was amazing. I loved the nerdy aspect of the story with Insomnia Con and how dedicated Dimple was to coding. I was happy Rishi found a way to follow his passion and talk to his parents about it. AlsoDimplee and Rishi were so good together. The story was a bit on the predictable side but that is ok because it was done well. Overall I am so happy I go to listen to this one sooner rather than later.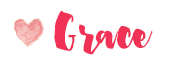 Related Posts