Faithful

by Alice Hoffman
Published by Simon and Schuster on November 1st 2016
Genres: Contemporary, Fiction
Pages: 258
Format: Audiobook
Source: Library
Goodreads
Reading Challenges: 2017 Contemporary Romance Reading Challenge, 2017 MMD Reading Challenge, 2017 RBLB Totally Doable Challenge

From the New York Times bestselling author of The Marriage of Opposites and The Dovekeepers comes a soul-searching story about a young woman struggling to redefine herself and the power of love, family, and fate.
Growing up on Long Island, Shelby Richmond is an ordinary girl until one night an extraordinary tragedy changes her fate. Her best friend's future is destroyed in an accident, while Shelby walks away with the burden of guilt.
What happens when a life is turned inside out? When love is something so distant it may as well be a star in the sky? Faithful is the story of a survivor, filled with emotion—from dark suffering to true happiness—a moving portrait of a young woman finding her way in the modern world. A fan of Chinese food, dogs, bookstores, and men she should stay away from, Shelby has to fight her way back to her own future. In New York City she finds a circle of lost and found souls—including an angel who's been watching over her ever since that fateful icy night.
Here is a character you will fall in love with, so believable and real and endearing, that she captures both the ache of loneliness and the joy of finding yourself at last. For anyone who's ever been a hurt teenager, for every mother of a daughter who has lost her way, Faithful is a roadmap.
Alice Hoffman's "trademark alchemy" (USA TODAY) and her ability to write about the "delicate balance between the everyday world and the extraordinary" (WBUR) make this an unforgettable story. With beautifully crafted prose, Alice Hoffman spins hope from heartbreak in this profoundly moving novel.
This was a book that the cover totally caught my attention. Then I saw good things on Goodreads from some trusted folks. I finally got the audio in from the library and at first I wasn't sure. I didn't know what this was going to be about or where it was heading. I stuck with it though and so glad I did. We get to follow Shelby work through her issues as she moves on with life after being in an accident where she walked way fine and her best friend did not. I would summarize this as ultimately an uplifting look at someone who doesn't think they are worthy but eventually gets there with the help of dogs, Chinese food, friends, family and maybe even an "angel".
---
Daddy's Best Friend (Temperance Falls, #1)

by London Hale
Published by London Hale on May 2nd 2017
Genres: Contemporary, Romance
Pages: 118
Format: ebook
Source: Purchased
Goodreads
Reading Challenges: 2017 Contemporary Romance Reading Challenge

She's temptation personifiedNathan's always been more than just my dad's friend. I never thought he'd see me as an adult, especially not after avoiding me for so long. But one hug, one moment feeling every inch of him against me, shatters that illusion. Consequences no longer matter—I'm eighteen, and I'm willing to risk everything for my shot with him.
He's not going to resist anymoreI never should've seen Eve as more than my best friend's daughter. As a cop, I know it's wrong. It's my job to protect her from guys like me. Chasing her could cost me my career—not to mention the only family I've ever known—but I can't hold back another second. One taste, and I want her. To hell with the fallout.
I saw this one on blogs and I was looking for a short and guilty pleasure kind of story. This fit the bill for sure. It was a predictable but definitely hot and dirty. I love the big age gap/forbidden love type of romances so this was fun read I finished in an afternoon.
---
Dark Matter

by Blake Crouch
Published by Crown on July 26th 2016
Genres: Science Fiction
Pages: 342
Format: Audiobook
Source: Library
Goodreads
Reading Challenges: 2017 MMD Reading Challenge, 2017 RBLB Totally Doable Challenge

"Are you happy with your life?"
Those are the last words Jason Dessen hears before the masked abductor knocks him unconscious.
Before he awakens to find himself strapped to a gurney, surrounded by strangers in hazmat suits.
Before a man Jason's never met smiles down at him and says, "Welcome back, my friend."
In this world he's woken up to, Jason's life is not the one he knows. His wife is not his wife. His son was never born. And Jason is not an ordinary college physics professor, but a celebrated genius who has achieved something remarkable. Something impossible.
Is it this world or the other that's the dream? And even if the home he remembers is real, how can Jason possibly make it back to the family he loves? The answers lie in a journey more wondrous and horrifying than anything he could've imagined—one that will force him to confront the darkest parts of himself even as he battles a terrifying, seemingly unbeatable foe.
From the author of the bestselling Wayward Pines trilogy, Dark Matter is a brilliantly plotted tale that is at once sweeping and intimate, mind-bendingly strange and profoundly human—a relentlessly surprising science-fiction thriller about choices, paths not taken, and how far we'll go to claim the lives we dream of.
Oh man why did I wait on this book?? I had put it on hold at the library well after it was out and I still had to wait months for it. That should have told me how good it was. For some reason, I thought this was about outer space. I was pleasantly surprised to find out it was not and one of my favorite things in a book. Once the whole thing got going I was addicted and couldn't wait to find out what happened to Jason. I don't want to say much more since I loved going in blind but what happened to Amanda. I need a follow-up novella please. Also, the audio was excellent.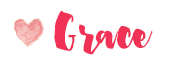 Related Posts