Reading Challenges:
2017 Contemporary Romance Reading Challenge
,
2017 MMD Reading Challenge
Harry Potter and the Chamber of Secrets (Harry Potter, #2)

by J.K. Rowling, Mary GrandPré
Published by Scholastic Inc. on June 2nd 1999
Pages: 341
Format: Audiobook
Goodreads
Reading Challenges: 2017 Contemporary Romance Reading Challenge, 2017 MMD Reading Challenge

The Dursleys were so mean and hideous that summer that all Harry Potter wanted was to get back to the Hogwarts School for Witchcraft and Wizardry. But just as he's packing his bags, Harry receives a warning from a strange, impish creature named Dobby who says that if Harry Potter returns to Hogwarts, disaster will strike.
And strike it does. For in Harry's second year at Hogwarts, fresh torments and horrors arise, including an outrageously stuck-up new professor, Gilderoy Lockhart, a spirit named Moaning Myrtle who haunts the girls' bathroom, and the unwanted attentions of Ron Weasley's younger sister, Ginny. But each of these seem minor annoyances when the real trouble begins, and someone, or something, starts turning Hogwarts students to stone. Could it be Draco Malfoy, a more poisonous rival than ever? Could it possibly be Hagrid, whose mysterious past is finally told? Or could it be the one everyone at Hogwarts most suspects: Harry Potter himself?
Yay for still going on with Harry Potter. I liked this one more than the first. I think it is because all the introductory stuff is out of the way and we just get on with the story. Also, I think I may have seen this movie too because it was super familiar. Ooops!! I swear I must have stopped the movies after this one. Again narration on these is fantastic so it has been adding to the experience. I hear book 3 is where it gets good so we will see!
---
Harry Potter and the Prisoner of Azkaban (Harry Potter, #3)

by J.K. Rowling, Mary GrandPré
Published by Scholastic on May 1st 2004
Pages: 435
Format: Audiobook
Source: Library
Goodreads
Reading Challenges: 2017 MMD Reading Challenge

Harry Potter is lucky to reach the age of thirteen, since he has already survived the murderous attacks of the feared Dark Lord on more than one occasion. But his hopes for a quiet term concentrating on Quidditch are dashed when a maniacal mass-murderer escapes from Azkaban, pursued by the soul-sucking Dementors who guard the prison. It's assumed that Hogwarts is the safest place for Harry to be. But is it a coincidence that he can feel eyes watching him in the dark, and should he be taking Professor Trelawney's ghoulish predictions seriously?
So this one was a bit longer and I really liked that we learned more about Harry's past and his parents. I loved the mystery/story line in this one. I was really hooked and couldn't stop listening. On to the next one now!!
---
Cocky Bastard

by Penelope Ward, Vi Keeland
Published by CreateSpace Independent Publishing Platform on August 14th 2015
Pages: 336
Format: ebook
Source: Purchased
Goodreads
Reading Challenges: 2017 Contemporary Romance Reading Challenge

He was someone who belonged in my wildest fantasies instead of a rest stop in the middle of Nebraska.
A sexy, cocky, Australian named Chance was the last person I expected to run into on my cross-country drive.
When my car broke down, we made a deal. Next thing I knew, we were traveling together, spending sexually-tense nights in hotels and taking unplanned detours.
My ordinary road trip turned into the adventure of a lifetime. It was all fun and games until things got intense.
I wanted him, but Chance wouldn't make a move. I thought he wanted me too, but something was holding him back.
I wasn't supposed to fall for the cocky bastard, especially when I knew we'd be going our separate ways.
All good things must come to an end, right?
Except our ending was one I didn't see coming.
Author's note - Cocky Bastard is a full-length standalone novel. Due to strong language and sexual content, this book is not intended for readers under the age of 18.
After I read Bossman I knew I needed more Vi Keeland in my life. This one was a lot of fun. I mean there is a road trip, a hot Aussie, and a goat. What more could I ask for!! There was some stalkerish tendencies midway through but forgave it. Otherwise, I loved Aubrey and Chase together. They had great banter and tons of chemistry. I need to keep reading books by Vi Keeland and also look out for Penelope Ward.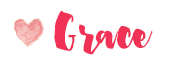 Related Posts