The Mistake (Off-Campus, #2)

by Elle Kennedy
Published by CreateSpace Independent Publishing Platform on May 6th 2015
Genres: Contemporary, Fiction, New Adult
Pages: 296
Format: ebook
Source: Purchased
Goodreads

He's a player in more ways than one…
College junior John Logan can get any girl he wants. For this hockey star, life is a parade of parties and hook-ups, but behind his killer grins and easygoing charm, he hides growing despair about the dead-end road he'll be forced to walk after graduation. A sexy encounter with freshman Grace Ivers is just the distraction he needs, but when a thoughtless mistake pushes her away, Logan plans to spend his final year proving to her that he's worth a second chance.
Now he's going to need to up his game…
After a less than stellar freshman year, Grace is back at Briar University, older, wiser, and so over the arrogant hockey player she nearly handed her V-card to. She's not a charity case, and she's not the quiet butterfly she was when they first hooked up. If Logan expects her to roll over and beg like all his other puck bunnies, he can think again. He wants her back? He'll have to work for it. This time around, she'll be the one in the driver's seat…and she plans on driving him wild.
Review
Since I read The Deal I knew I had to continue with this series . . . and soon! I picked up The Mistake and was so happy to be back with the gang again and this time get to know Logan.
When we check in with the group we see Logan still hung up on Hannah, despite being his best friend's girl. All that starts to change when he has a random run in with freshman Grace. Until he screws it all up. He will do anything to try and win her back. Grace makes sure that he earns his way back to her.
Logan was great and was happy to get his story. He was funny and a sweet guy. He really proved how much he genuinely liked Grace throughout the book. But for me the star of the book was Grace. Besides having a pretty awesome name 🙂 she really grew throughout the book. She became way more confident in herself and her relationship with Logan. Also, I loved her family and their different dynamic. They were unconventional but still were a strong loving family. Plus Grace and her best friend Romona go through a lot and I think Grace handles it all really well. I love seeing complicated friendships in books.
Of course Logan and Grace together were great – tons of chemistry and lots of good sexy times. They worked through the issues they had pretty well. I was happy the whole gang was there – Garret, Dean and Tucker and there was some hockey. I think my favorite part was getting the epilogue which gave a fun peek at Logan and Grace as well as Hannah and Garret.
I am really excited to move onto book3 now. If you read The Deal and haven't continued on with the series you really should. If you haven't read The Deal well get on that!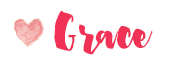 Related Posts