So Much More

by Kim Holden
Published by Smashwords on March 29th 2016
Genres: Contemporary, Fiction
Format: ebook
Source: Purchased
Goodreads

From the bestselling author of Bright Side and Gus
Love is strange. It comes out of nowhere. There's no logic to it. It's not methodical. It's not scientific. It's pure emotion and passion. And emotion and passion can be dangerous because they fuel love…and hate.I'm now a reluctant connoisseur of both—an expert through immersion. I know them intimately.
When I fell in love with Miranda, it was swift and blind. She was the person I'd elevated to mythical status in my head, in my dreams.Here's the thing about dreams, they're smoke.They're spun as thoughts until they become something we think we want. Something we think we need.
That was Miranda. She was smoke.
I thought I wanted her. I thought I needed her.
Over time reality crept in and slowly dissected and disemboweled my dreams like a predator, leaving behind a rotting carcass.
Reality can be a fierce bitch.So can Miranda.
And I can be a fool…who believes in dreams.
And people.
And love.
Note from the author: Due to strong language and sexual content, this book is recommended for mature audiences.
Review
I am one of those people that loved the book Bright Side so much and tells everyone to read it It broke me and I loved it. I read the follow-up Gus and it was good but not great. This is my third book by Kim Holden and I really appreciated this was something totally different and I mostly loved it. I normally do a quick summary but I can't figure out how to without spoilers so no summary for you!
This was told though multiple POVs including three of the main characters – Miranda, Seamus and Faith. Miranda may take the prize for the most hated character ever while reading a book. She made me so angry. Somehow, I am not really sure how, Kim Holden found a way to kind of redeem her. Seamus was amazing and even when he went through everything he had to he dealt with it better than most would have – even with his low points. Faith was such a lovely character but seemed a little too good to be true.
My favorite part of the whole book was Seamus and his relationship with his kids. You could see they meant everything to him and that they loved him so much. They were fun and quirky kids who really added to the story.
There was a kind of twist – which I was somewhat expecting  – not that exact twist but I knew something was coming. I am not sure I loved it. It was all very convenient and didn't really add a ton to the story for me.
Regardless I enjoyed this overall and found it very addictive. I liked that it dealt with more than just romance – it was heavy on the family dynamics as well. I will definitely be picking up whatever else Kim Holden writes.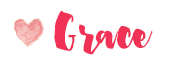 Related Posts