by
Penelope Douglas
Published by
CreateSpace Independent Publishing Platform
on October 18th 2016
Genres:
Contemporary
Pages:
342
Format:
ebook
Source:
Purchased
"We were perfect together. Until we met."

Misha

I can't help but smile at the words in her letter. She misses me.

In fifth grade, my teacher set us up with pen pals from a different school. Thinking I was a girl, with a name like Misha, the other teacher paired me up with her student, Ryen. My teacher, believing Ryen was a boy like me, agreed.

It didn't take long for us to figure out the mistake. And in no time at all, we were arguing about everything. The best take-out pizza. Android vs. iPhone. Whether or not Eminem is the greatest rapper ever…

And that was the start. For the next seven years, it was us.

Her letters are always on black paper with silver writing. Sometimes there's one a week or three in a day, but I need them. She's the only one who keeps me on track, talks me down, and accepts everything I am.

We only had three rules. No social media, no phone numbers, no pictures. We had a good thing going. Why ruin it?

Until I run across a photo of a girl online. Name's Ryen, loves Gallo's pizza, and worships her iPhone. What are the chances?

F*ck it. I need to meet her.

I just don't expect to hate what I find.

Ryen

He hasn't written in three months. Something's wrong. Did he die? Get arrested? Knowing Misha, neither would be a stretch.

Without him around, I'm going crazy. I need to know someone is listening. It's my own fault. I should've gotten his number or picture or something.

He could be gone forever.

Or right under my nose, and I wouldn't even know it.
Review
I haven't read Penelope Douglas in a really long time. I still have a few of her other books on my TBR but there was so much love for this book going around I had to give it a try. All in all I really liked this one.
Misha and Ryen have been pen pals for years. Even though they live only 30 miles away they have chosen to keep their friendship in letters only.  They rely on each other for a safe space to truly be themselves. When Misha doesn't write for 3 months Ryen worries she did something wrong something happened. She is somewhat distracted by a new guy in school Masen, who happens to always be in her business and she can't help but like it.
They had me at penpals! I mean I am such a sucker for this in books it isn't even funny. I think it is hard to believe they wouldn't have looked each other up on social media though!! Good on them though. Anyways, I liked the friendship they have in the letters. They are honest with each other and lean on each other for support. It was really nice to read.
When we get to the rest of the story that takes place in Ryen's high school it is rough. They are a mean bunch of kids who are relentless with bullying. I so would not want to go to school there!! With everyone being kind of awful I was glad to see some positive behavior towards the end.
There are some family dynamic issues we see with both Misha and Ryen. I always love family stuff in books so that was a big plus.
I will say there are lots of sexy times in this book. They were way more graphic than in YA so I would say this is definitely NA. It didn't bother me but I would have guessed them older based on some of the behaviors and such.
Overall I really enjoyed this and totally flew through it. It is definitely an addicting book. Look forward to reading more from Penelope Douglas in the future.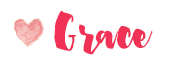 Related Posts