Bossman

by Vi Keeland
Published by Everafter Romance on July 18th 2016
Genres: Contemporary, Fiction
Pages: 326
Format: ebook
Source: Purchased
Goodreads

From
New York Times
Bestseller, Vi Keeland, comes a sexy new standalone novel.
The first time I met Chase Parker, I didn't exactly make a good impression.
I was hiding in the bathroom hallway of a restaurant, leaving a message for my best friend to save me from my awful date.
He overheard and told me I was a bitch, then proceeded to offer me some dating advice.
So I told him to mind his own damn business―his own tall, gorgeous, full-of-himself damn business―and went back to my miserable date.
When he walked by my table, he smirked, and I watched his arrogant, sexy ass walk back to his date.
I couldn't help but sneak hidden glances at the condescending jerk on the other side of the room. Of course, he caught me on more than one occasion, and winked.
When the gorgeous stranger and his equally hot date suddenly appeared at our table, I thought he was going to rat me out.
But instead, he pretended we knew each other and joined us―telling elaborate, embarrassing stories about our fake childhood.
My date suddenly went from boring to bizarrely exciting.
When it was over and we parted ways, I thought about him more than I would ever admit, even though I knew I'd never see him again.
I mean, what were the chances I'd run into him again in a city with eight million people? Then again...
What were the chances a month later he'd wind up being my new sexy boss?
Review
I hadn't had this on my radar at all until I read some really good reviews from some trusted blogger friends. Despite the cheesy cover (although that dude is pretty hot) I bought it. So glad I did because this was such a quick, fun, sexy read that still had some heart.
While on an awful date, Reese bumps into Chase in a dark hallway. After some snippy words with each other Chase and his date somehow end up at the same table as Reese and her date. After an entertaining night, Reese can't stop thinking about him. But in such a big city what are the chances she will see him again – let alone he will end up her boss.
There was so much to like with this one. First I love an office romance. Something about the coworker thing gets me every time. Maybe because I met my husband at work but who knows!! Also, there was really good actual look at their work, the other coworkers and that whole dynamic. Second was that the relationship took time to develop. There was instant chemistry but it didn't get physical or become official for a while. I loved the build up of it. Plus the build up was full of fun banter and sexy talk. There was some more heavy stuff with both characters but it never really weighed down the story for me. The end got kind of real but I was ok with that.
Overall I loved Reese and Chase, the boss/employee trope and all the banter. It was a really quick and fun read and will definitely be picking up more by Vi Keeland in the future.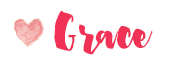 Related Posts